PWD Obtains Class Action Certification for Thousands of Homeowners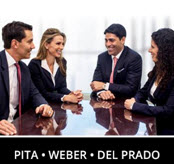 PWD obtained class certification for thousands of Florida homeowners who had their hazard and windstorm insurance policy  fraudulently switched at any time since May 25, 2014.  The affected homeowners had lenders placed policies with American Security Insurance Co. (or one of its affiliated entities).  Many of these homeowners endured Hurricane Irma damage or some other casualty only to find out that they had fake or sub-standard coverage.  These homeowners did not know that their lenders placed policy had been fraudulently switched.  Further, these homeowners did not know that money was taken from their escrow accounts to pay for a fake or substandard policy.
A settlement website is currently being built and notices to class members will be mailed out by early July.  In the meantime, if you think you may be affected or have any please call us and ask for information on the Alejo Class Settlement.