Can You Recover More Than Your Car Insurance Policy Limits?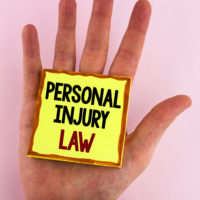 If you were injured in a car accident in Florida, but your damages and losses exceed the policy limits of your auto insurance, you may be able to recover above and beyond your insurance policy.
If your injury is so serious that your accident claim exceeds insurance coverage limits, you may be able to recover more than your car insurance policy limits. However, in order to seek additional compensation after exhausting your own insurance coverage, you must prove that the other party involved in the accident was at fault.
How car insurance policy limits work in Florida
Florida is a no-fault auto insurance state, which makes the process of seeking compensation a bit more confusing than in at-fault states. The no-fault system requires insured drivers to seek compensation through their own insurance company regardless of who caused the collision.
It means that drivers in Florida must file a claim through their Personal Injury Protection (PIP) coverage following an auto accident. PIP covers lost wages and medical expenses.
However, PIP coverage cannot pay more than $10,000 per accident, and in most cases, it's much lower than $10,000 due to policy limits. Thus, if you suffered a minor injury, PIP coverage will most likely be sufficient to cover all of your damages.
However, if your injury is severe or permanent, your will most likely exhaust your coverage limits in a matter of weeks. So, how do you recover more than your car insurance limits in this case?
Seeking additional compensation after exhausting your coverage limits
If you have exhausted your auto insurance coverage limits, you may have two options to recover additional damages. Under Section 627.737, Florida Statutes, car accident victims can step outside the no-fault system if their injury is classified as serious or permanent.
It means that you could either file a third-party claim or lawsuit against the negligent motorist to seek additional compensation.
A third-party car insurance claim. If the other motorist was at fault for causing the collision and you meet the requirements to step outside the no-fault system, you can bring a third-party insurance claim against the at-fault driver's insurance policy. You may be able to seek compensation for your remaining medical expenses and lost wages that were not covered under your own insurance policy, as well as pain and suffering and other damages.
A personal injury lawsuit. If you can prove that the at-fault driver was negligent in causing your car accident, you can file a personal injury lawsuit against the motorist. It is advised to be represented by a skilled personal injury lawyer when filing a lawsuit to ensure that you receive the compensation you deserve. Trial verdicts can be rather unpredictable, which is why you need to be able to present your legal case in a convincing manner.
Schedule a consultation with our Miami car accident lawyers at Pita Weber Del Prado to determine how you can recover more than your car insurance policy limits in Florida. Let our attorneys evaluate your unique situation to help you understand your options. Call 305-670-2889 to get a consultation.
https://www.pwdlawfirm.com/personal-injury/how-long-will-it-take-for-an-insurance-company-to-pay-out-my-personal-injury-claim/