Common Factors When Fatal Car Accidents In Miami Happen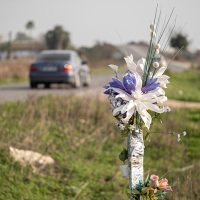 Car accidents in Miami have the potential to be devastating. Injuries suffered in even minor crashes can cause fatal personal injuries. Sadly, reckless driving on the part of other motorists is often to blame. Our Miami car accident lawyer explains factors that increase the risks.
Aggressive Driving Behaviors That Increase Risk Of Fatal Car Accidents In Miami
According to the Florida Department of Highway Safety and Motor Vehicles (FLHSMV), car accidents in Miami-Dade County claim the lives of more than 300 people per year. That averages to nearly one fatal car crash per day.  Knowing this type of accident is largely preventable only compounds the grief the victim's loved ones experience.
Aggressive driving on the part of other motorists is frequently to blame for fatal car accidents in Miami. Common behaviors that increase the risks include:
Speeding: Going over the speed limit or just too fast for road, weather, or traffic conditions is one of the leading causes of car crashes. The higher the speed motorists are traveling at, the greater the chance of fatal injuries.
Failing To Yield: Failing to yield to other motorists in intersections, parking lots, or at highway entrance and exit ramps is another common cause of fatal accidents in Miami.
Tailgating: This is one of the most common types of aggressive driving behaviors. Tailgating, or following others too closely, increases the risk of potentially fatal rear-end collisions.
Improper Passing: This is dangerous under any circumstances, but particularly on busy highways and interstates. The large number of vehicles and the speed at which they are traveling makes multi-vehicle pile-ups more likely to happen.
How Weather And Time Of Day Play A Role In Fatal Crashes
Any type of reckless behavior behind the wheel, such as aggressive driving, can put you and other motorists in danger. The risk of fatal car accidents in Miami increases significantly depending on weather conditions at the time as well.
For example, though police have not revealed a cause, witnesses claim adverse weather may have played a role in a fatal car accident in Coconut Creek. According to a September 15, 2022 Local 10 News report, the crash happened on Sample Road during a heavy downpour. Impacts of rainy, wet roads generally include:
Reduced visibility;
Decreased tire traction;
Inability to respond to sudden stops or unexpected events;
Greater likelihood of losing control over the vehicle.
Time of day is another common factor in fatal car accidents in Miami. During the late night or early morning hours, there is a great risk for drowsy driving, drunk driving, and other dangerous behaviors.
Reach Out To Our Miami Car Accident Lawyers
At Pita Weber Del Prado, we provide compassionate support and professional legal representation for grieving families when fatal car accidents in Miami happen. We hold at-fault drivers accountable for their actions, helping you get a sense of justice and the compensation your family needs to recover. Give us a call at 305-670-2889 or contact our Miami car accident lawyers online and request a consultation.
Sources:
flhsmv.gov/pdf/crashreports/crash_facts_2020.pdf
local10.com/news/local/2022/09/15/1-dead-1-injured-in-coconut-creek-crash/