Do Medical Conditions Affect Liability in Car Accidents?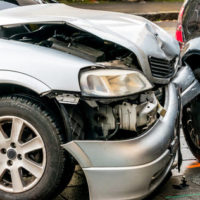 The concept and practice of driving requires drivers to cooperate with one another and act responsibly when they get behind the wheel. Part of acting as a responsible driver includes taking into account medical conditions that could impair one's ability to safely operate a car. While few would blame a person suffering from a limiting impairment for the condition itself, it does become a concern for public in general if a car accident occurs that is related to a medical issue of a driver. Someone driving with a condition that affects their judgment, reaction time, or concentration poses a risk to other people on the road, and the question becomes whether a medical condition excuses accountability for a car accident because the medical issue prevented the driver from acting appropriately. This issue is of major concern in Florida especially because of the large number of senior citizens driving on the roads. Eyesight and reaction time, in addition to the confluence of a number of age-related diseases, affect most people as they age, but these gradual changes can be hard to personally detect. Agencies in Palm Beach County are holding events designed to educate seniors about safe driving as an older person. Such events are extremely important in light of the high rates of car accidents involving seniors in Palm Beach and Miami-Dade Counties. A discussion of the effects of medical conditions on a driver's liability in a car accident, as well as the procedure used by the Florida Department of Motor Vehicles (DMV) to assess a driver's ability to drive when a medical condition is present, will follow below.
Car Accident Liability
When someone causes a car accident, and injures other people, the injured parties have the option of suing the driver for negligence. Usually, individuals who are at fault for an accident will be liable for any property and personal damage they cause. If someone tries to argue a medical condition should excuse responsibility for the harm, this claim, rather than helping, might actually bolster the injured party's claim. If a person knows about a medical condition and the possible debilitating effects, and still chooses to drive, that decision in and of itself indicates negligence. However, if a medical condition comes on suddenly and was not foreseeable, such as a heart attack, liability becomes questionable, and the driver may not be legally responsible for injuries.
Assessing a Person's Ability to Drive
Any number of fairly common medical conditions, as well as treatment medications, can compromise a person's ability to drive. Examples of compromising medical issues include epilepsy, diabetes, mental illness, and cardiovascular disease – most of which become more likely as a person ages. Given that most drivers would be extremely reluctant to give up this privilege, Florida's DMV has a procedure in place to report drivers that pose a risk to others due to a medical condition. When someone with a potentially compromising medical condition comes to the DMV's attention, the Department first evaluates whether there is sufficient cause to investigate. If so, the driver is informed he/she is under medical review and needs to submit a medical report from a doctor on his/her health. The Medical Advisory Board looks at the medical evidence and decides whether the driver:
needs to provide more medical evidence;
must take a driving test; or
should have his/her driver's license revoked.
If someone is injured in a car accident by a driver who underwent or is currently is under review by the DMV for a medical condition, this information would provide strong evidence the driver was negligent and should be liable for any injuries.
Talk to a Personal Injury Lawyer
Car accidents have the potential to alter a person's life, and if you were injured in one, talk to a personal injury lawyer about holding the other driver accountable. You should not bear the costs of medical bills and lost time at work if someone else is at fault. The Miami law firm of Pita Weber Del Prado understands how traumatic these events can be, and will fight to obtain the compensation you deserve. Contact us for a free consultation.
Resource:
mypalmbeachpost.com/news/news/transportation/how-officials-are-combating-crash-rate-among-resid/ntHtZ/