Does My Injury Meet the Tort Threshold in Florida?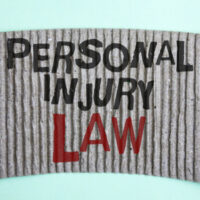 When you sustain an injury in Florida, the state's "tort threshold" will limit your recoverable damages unless you can prove that you suffered a permanent or another qualifying injury.
Since Florida's tort threshold can impact your ability to recover damages, it is important to understand how the law works to determine if your injury meets the so-called "serious injury" requirement.
Consult with a Miami personal injury attorney at Pita Weber Del Prado to evaluate your unique case and determine what compensation you can seek for your economic and non-economic damages.
Who meets the tort threshold in Florida?
Florida's tort threshold, found in Fla. Stat. § 627.737, requires accident victims to prove that they have sustained one of four qualifying injuries in order to be entitled to seek non-economic damages associated with their injury. The qualifying injuries to meet the tort threshold are:
Permanent scarring and/or disfigurement
Severe and permanent injury
Permanent or significant loss of a vital bodily function
Death
Economic damages (medical bills, property damage, loss of income) incurred as a result of your accident are recoverable even if you do not meet the tort threshold. You can seek an award of non-economic damages, including pain and suffering, only if you suffered one of the above-mentioned qualifying injuries.
What are non-economic damages?
Unless you meet the tort threshold, you cannot claim non-economic damages following an accident in Florida. Common examples of non-economic damages in personal injury cases are:
Mental anguish
Pain and suffering
Emotional distress
Disability or disfigurement
Loss of companionship
Loss of consortium
Damage to reputation
Loss of enjoyment of life
Permanent and significant injuries may diminish the victim's earning capacity and limit their ability to engage in and enjoy certain activities. It is important to consult with a knowledgeable personal injury attorney in Miami to help you assign a monetary value to these losses.
How to meet the tort threshold in Florida?
In Florida, you must prove that you have a qualifying injury to meet the tort threshold and be entitled to non-economic damages. Also, if your car accident injury meets the tort threshold, you can step outside of Florida's no-fault system and file a lawsuit against the responsible driver.
In order to meet the tort threshold in Florida, you must demonstrate evidence of the severity of your injury. Such evidence may include:
Medical records
Medical bills and expenses
Testimony from medical experts familiar with your treatment and recovery
Statements from your doctor
If you have suffered a severe or significant injury in an accident caused by someone else's fault, you may be considering accepting a settlement offer or pursuing a lawsuit against the at-fault party. It is vital to act quickly because key pieces of evidence may be lost or tampered with.
It is critical to discuss your options with a reliable and experienced personal injury attorney in Miami. At Pita Weber Del Prado, our personal injury lawyers are committed to providing our clients with superior legal representation.
Schedule a case evaluation with our attorneys to determine how we can help you prove that your injury meets the tort threshold in Florida. Call 305-670-2889 for a free initial consultation.
https://www.pwdlawfirm.com/auto-accidents/can-you-recover-more-than-your-car-insurance-policy-limits/