Five Tips To Reduce Miami Car Accident Risks While Commuting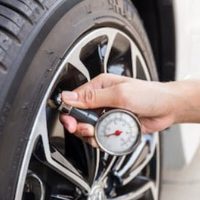 Throughout the morning and early evening hours, local roads and major highways surrounding our area are clogged with commuters. Not only is it frustrating to sit in rush hour traffic, but it can also increase the risks of car accidents in Miami. To ensure you reach your destination safely, our Miami car accident attorney offers commuting tips.
Commuter Car Accidents Pose Serious Risks For Miami Residents
Many people throughout the surrounding area commute to Miami for work. This typically means sitting in rush hour traffic, which increases car accident risks. According to the Florida Department of Highway Safety and Motor Vehicles (FLHSMV), weekday hours of 7:30 a.m. to 9:00 a.m. and 4:00 p.m. to 6:30 p.m. are among the most dangerous to be on the road. The rate of car crashes and collisions is significantly higher than at other times of the day. To reduce your risks, follow these tips:
Pick a safe vehicle for making your commute.
Safety ratings are important, as are features such as brake assist and blind spot detection. Consider the overall type of vehicle you use for your commute as well. According to a March 2023 Local 10 News report, a motorcyclist was recently killed in a crash that occurred during morning rush hour in northwest Miami-Dade.
Make sure your car is well-maintained.
Worn tires or brakes, engine issues, low fluid levels, and even burnt-out turn signals are all common problems that can increase your risk of a crash. Breaking down on major freeways during rush hour is a major hazard as well and can put you at risk of being struck by other drivers.
Allow plenty of time to reach your destination. 
While the morning hours can be hectic and you may be in a rush when driving home from work, make the effort to relax, recognize there will likely be heavy traffic conditions, and allow plenty of time for reaching your destination. Not doing so makes you more likely to engage in aggressive driving behaviors, such as failing to yield and cutting other drivers off when passing.
Give other motorists plenty of space.
Avoid tailgating other motorists or driving in other motorists' blind spots. Giving others space gives you more time to adjust to unexpected changes, such as sudden stops, and makes you less likely to be involved in multi-vehicle pile-ups.
Entertain yourself but avoid distractions.
If you know you will likely be sitting in rush hour traffic, make plans in advance to keep yourself entertained during this time. Audiobooks and podcasts provide an interesting diversion. However, avoid driving distractions, such as checking emails or social media statuses and switching car stereo settings.
Request A Consultation With Our Miami Car Accident Lawyer
At Pita Weber Del Prado, we provide professional legal representation to people injured in car accidents in Miami. To request a consultation, call 305-670-2889 or contact us online today.
Sources:
flhsmv.gov/pdf/crashreports/crash_facts_2020.pdf
local10.com/news/local/2023/03/27/motorcyclist-killed-in-crash-in-northwest-miami-dade/