Four Common Contributing Causes Of Teen Car Accidents In Miami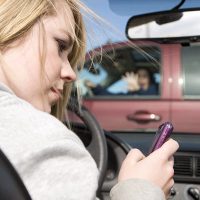 Getting a driver's license is a major event in the life of any teen. To them, it means increased freedom and independence. For parents, it means increased concern about their safety. Teens are more likely to be involved in car accidents in Miami than drivers in other age groups. Find out more about the risks and four common contributing factors.
Teens Drivers Face Greater Car Accident Risks
According to the Centers for Disease Control and Prevention, car accidents are one of the leading causes of death among people under the age of 20. Sadly, crashes and collisions claim the lives of nearly 2,400 teenagers each year, which averages to roughly seven victims per day. These crashes can also cause serious and potentially life-threatening personal injuries to other motorists involved. Common factors that increase teen car accident risks include:
Lack of experience: With less time as a driver under their belt, teens are more likely to make mistakes while on the road;
Less skill as a driver: Lack of experience means teens generally have less driving skills, leaving them at a loss when it comes to how to respond to sudden and unexpected circumstances.
Lack of maturity: Teens are more likely to make errors in judgment and engage in reckless driving behaviors, particularly when trying to impress friends.
Common Contributing Causes In Car Accidents Involving Teens
The National Highway Traffic Safety Administration (NHTSA) urges parents to talk to their teens about car accident risks and the potential dangers they face while on the road. This includes warning them about four common contributing causes in teen car accidents:
Driving under the influence: Emphasize to your teen how even minor amounts of alcohol or drugs could seriously impact driving abilities. Encourage them to call you, rather than getting behind the wheel.
Driving distracted: Distracted driving is one of the leading causes of car accidents among teens. Emphasize the importance of turning their phones off and keeping their eyes on the road at all times.
Drowsy driving: Between school, work, and social obligations, teens often do not get enough sleep. Unfortunately, this can have major impacts on their driving abilities. Missing even an hour of sleep has the same effect as driving under the influence.
Speeding: Going over posted speeds or too fast for road, weather, or traffic conditions is one of the most common causes of teen car accidents. The faster they are traveling, the greater the odds of severe and potentially fatal personal injuries as well.
Contact Our Miami Car Accident Lawyers For Help
Teen drivers can end up causing serious personal injuries to passengers and other motorists on the road. If you or someone you love is involved in this type of car accident, reach out to Pita Weber Del Prado. We help you get the compensation you are entitled to in a claim. Call 305-670-2889 or contact our office online to request a consultation with our Miami car accident lawyer today.
Sources:
cdc.gov/injury/features/teen-drivers/index.html#:~:text=Injuries%2C%20and%20Fatalities-,Motor%20vehicle%20crashes%20are%20the%20second%20leading%20cause%20of%20death,fatal%20crash%2C%20per%20mile%20driven.
nhtsa.gov/teen-driving/parents-talk-your-teen-driver-about-safe-driving