Hit And Run Accidents In Miami: How To Get Compensation For Your Injuries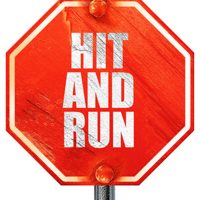 Motor vehicle accidents in Miami can impact drivers, bicyclists, and pedestrians. When they happen and result in personal injuries, the at-fault driver is required to pull over and share their contact, license, vehicle registration, and insurance information. They can be held liable in a claim for the medical expenses, lost wages, and other costs victims incur as a result. Unfortunately, to avoid liability, it is not uncommon for them to flee the scene. Find out common reasons behind these accidents and how we help hold hit and run drivers accountable.
Common Reasons Behind Miami Hit and Run Accidents
A recent hit and run accident claimed the life of a 44-year-old bicyclist in Miami. According to a December 28, 2021 Local 10 News report, the crash happened in the early evening hours at the corner of Northwest 12th Avenue and 51st Street. Surveillance videos show the moments right after the crash and a driver in what looked like a black 2014 or 2016 Nissan Rogue fleeing the scene. Apparently the driver was a 35-year-old man in his mother's car. She inspected the vehicle when he got home and eventually accompanied him while he turned himself into the police.
These kinds of crashes are unfortunately common and can impact drivers, passengers, pedestrians, and anyone on the road. In some cases, a driver simply panics. In others, there are more complex reasons why they fail to stop. These include:
Driving without a valid license or vehicle registration;
Driving without insurance;
Being under the influence at the time of the crash;
Being wanted on other criminal charges by police;
Having concerns over immigration status.
Holding Hit And Run Drivers Accountable In A Claim 
Under the Florida Statutes, motorists are required to stop for any kind of accident that results in property damages or personal injuries. When they fail to do so, they can face serious criminal charges, in addition to liability for damages victims suffer.
It is important to report any type of accident immediately to the police. This is particularly true with hit and run car crashes. It is also a good idea to get an experienced Miami motor vehicle accident lawyer on your side. We can launch an investigation into your case, taking the following actions to hold the at-fault driver accountable:
Reviewing police reports filed at the scene;
Obtaining more in-depth statements from witnesses;
Obtaining surveillance tapes from nearby stores or traffic cameras, which can help identify the vehicle;
Talking to local mechanics, who the hit and run driver may have gone to for repairs.
Contact Our Miami Motor Vehicle Accident Lawyers Today
It is important to act quickly when a hit and run accident happens. The sooner investigations begin, the better the chance of locating a hit and run driver. At Pita Weber Del Prado, we take the swift actions needed. To request a consultation, call 305-670-2889 or contact our Miami car accident lawyers online today.
Source:
local10.com/news/local/2021/12/28/man-35-arrested-in-connection-with-fatal-hit-and-run-crash-in-miami/