How To Reduce The Risk Of Spring Bike And Pedestrian Accidents In Miami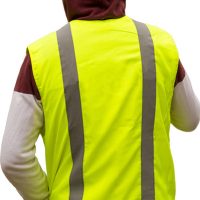 Warmer spring weather and longer days mean many residents are resuming their favorite hobbies and activities. If you are into bicycling or walking, be aware of the risks. Bicycle and pedestrian crashes are among the most common types of car accidents in Miami and are more likely to occur during the spring.
Pedestrian And Bike Accidents In Miami Spike During The Spring
According to the Florida Department of Highway Safety And Motor Vehicles (FLHSMV), close to 1,500 pedestrian accidents and more than 500 bike accidents happen in Miami-Dade County each year. Unfortunately, spring is the most common time of year for them to happen. Cooler weather and reduced daylight hours often discourage people from walking or biking over the winter. Now that spring is in the air, many have resumed these popular hobbies.
Whether you engage in either as a way to keep fit or as a means of travel, it is important to be aware of the hazards posed by motorists. Reckless driving is usually to blame when pedestrian and bicycle accidents in Miami happen. This includes:
Speeding and driving too fast for conditions;
Disregarding traffic signs and signals;
Not giving pedestrians and bicyclists the right of way in crosswalks;
Other aggressive driving behavior, such as improper passing and swerving into bike lanes;
Driving distracted, such as texting or talking on cell phones;
Driving while drunk or under the influence of illegal drugs or medications.
Protecting Yourself As A Bicyclist Or Pedestrian
Bicyclists and pedestrians have the same rights as any other road users. However, to protect yourself against serious and potentially life-threatening bike and pedestrian accidents in Miami, it is important to take some precautions.
Miami-Dade County is working to increase pedestrian and bicyclist safety by adding more bike lanes and walking trails, increasing crosswalks, and installing more traffic signals to reduce the risks of speeding. They advise bicyclists and pedestrians in our area to take the following steps to protect themselves:
Dress appropriately: Wear light, bright colors to increase visibility, particularly at night. As a pedestrian, wear comfortable, flat shoes. As a bicyclist, use a helmet and protective pads.
Avoid high-traffic areas: Stick to designated lanes and paths, avoid walking or biking directly on busy streets, and plan your routes to avoid traffic congestion.
Pay attention: Keep an eye on what is going on around you and avoid earbuds or other distractions, which could cause you to miss honking horns or other signs of an impending crash.
Be wary of motorists: Never assume a driver sees you or will stop or yield in traffic. Always look both ways and use extreme caution before stepping into the road.
Our Miami Car Accident Lawyers Help You Get Compensation For Bicycle And Pedestrian Injuries
When bicycle or pedestrian accidents in Miami happen, Pita Weber Del Prado helps you get the compensation you need to recover in a claim. To request a consultation, call 305-670-2889 or contact our Miami car accident lawyers online today.
Sources:
flhsmv.gov/pdf/crashreports/crash_facts_2020.pdf
miamidade.gov/global/recreation/neatstreets/pedestrian-safety.page