Is 'Autopilot' a Defense to Avoid Drunk Driving Charges in Florida?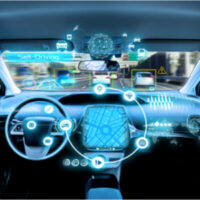 As an increasing number of motorists begin to rely on the "Autopilot" system, which can steer the vehicle, change lanes, and adjust speed, among other features, can the use of Autopilot be used as a defense to drunk driving in Florida?
In a recent drunk driving accident in Arizona, an impaired car driver confirmed that he was using Tesla's Autopilot system when his vehicle was involved in a car crash. As reported by The Mercury News, the drunk driver's car struck an unoccupied police car and then hit an ambulance.
The driver, who confirmed to the police that his Tesla was on Autopilot at the time of the car accident, is facing criminal charges for driving under the influence of alcohol (DUI). The incident sparked a heated debate, "Can motorists use Autopilot as a defense to avoid DUI charges?"
Autopilot and Drunk Driving in Florida
So, can you face criminal charges for driving under the influence of alcohol when your self-driving vehicle is technically driven by the Autopilot system? Does saying that your Tesla or another car was on Autopilot count as a valid DUI defense in Florida?
In Florida, an individual can be charged with DUI and face criminal penalties when their blood alcohol concentration (BAC) exceeds .08%. Driving with a BAC above the legal limit impairs a person's ability to operate a vehicle safely.
However, the Florida Statutes Section 316.193 also states that a driver can be charged with DUI if he or she is "driving or in actual physical control of a vehicle within this state."
While a driver may not be "driving" a motor vehicle when using the Autopilot system, he or she is unlikely to avoid drunk driving charges. That is because any Florida court is likely to determine that the impaired motorist was "in actual physical control" of their car when the collision occurred.
DUI Laws Could Change as the Autopilot System Becomes More Advanced
Since the Autopilot system is still at its infancy, vehicle manufacturers require individuals who purchase cars with the Autopilot feature to agree to contract terms that instruct them to keep their hands on the steering wheel even with Autopilot engaged. However, as the Autopilot system becomes more advanced, human intervention may not be necessary when operating an autonomous car in the foreseeable future.
In that case, a driver who gets behind the wheel of a self-driving vehicle in the state of impairment could potentially be able to avoid DUI charges. However, for now, automobile manufacturers are not prepared to assume the risk of liability if they consider that it is safe to allow drivers to take their hands off the steering wheel when operating a self-driving vehicle.
For now, however, Florida law is very strict about drunk driving. Regardless of whether someone is behind the wheel of a regular car or a vehicle on Autopilot, it is illegal to operate a motor vehicle if your BAC level exceeds the legal limit. Contact our Miami car accident attorneys to discuss your particular situation. Reach out to Pita Weber Del Prado if your car crash involves a drunk driver or Autopilot. Call at 305-670-2889 to receive a consultation.
Resource:
mercurynews.com/2020/07/14/tesla-on-autopilot-hits-police-vehicle-which-hits-ambulance-driver-possibly-drunk-police/
https://www.pwdlawfirm.com/car-accidents/self-driving-cars-may-prevent-only-a-third-of-all-car-accidents-a-new-study-says/