Major Multi-Vehicle Car Accident In Miami: How These Crashes Happen And Ways To Reduce The Risks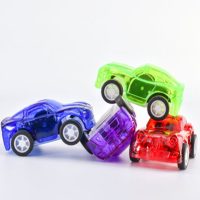 A major, multi-vehicle collision in Miami recently left close to a dozen people injured and tragically claimed the life of one of the victims involved. Unfortunately, these types of car accidents are common and pose major risks in our area. Our Miami car accident lawyer explains more about this recent case, how they often happen, and ways drivers can reduce the risks.
Fatal Multi-Vehicle On I-95 In Miami
Interstate 95 runs along the entire east coast, from the border of Canada to Miami. It is heavily traveled by locals and tourists in our area and both the amount of traffic congestion and the speed at which drivers are traveling increases personal injury risks.
Multi-vehicle car accidents are common along I-95 and a recent collision illustrates the potential risks. According to a June 15, 2023 NBC Miami News report, eight vehicles were involved and ten people were hurt in a pile-up on I-95 in the southbound lanes near the 112 expressway interchange.
News reports state the crash happened at 2:30 a.m. on a weekday. A driver in a Tesla lost control of his vehicle and collided with a concrete barrier on I-95, in the vicinity of Northwest 62nd Street. Even at that hour, there was significant traffic. He was struck by another vehicle, ejected from his car, and then struck by another motorist, who had slammed on the brakes, triggering other crashes behind them. In total, nine people were taken to local hospitals with serious injuries. Unfortunately, the driver of the Tesla was pronounced dead at the scene. 
Common Causes of Multi-Vehicle Pile-Ups And How To Reduce Your Risks
Multi-vehicle pile-ups are common on heavily traveled roads in our area, such as I-95. The National Highway Traffic Safety Administration (NHTSA) warns that factors that can increase the risks include:
Speeding and going too fast for conditions;
Failing to yield, improper passing, and other aggressive behavior;
Distracted driving, such as talking or texting on cell phones;
Drunk driving or being under the influence of illegal drugs or medications.
When traveling busy expressways in and around Miami, any type of crash or even a simple mistake behind the wheel can trigger a major multi-vehicle pile-up. To reduce the risks, stay focused on the road, follow posted speed limits, give other drivers plenty of space, be alert for sudden stops, and avoid motorists who are engaged in aggressive driving or other reckless behavior. 
Our Miami Car Accident Lawyers Help You Get Compensation
Car accidents that happen on I-95 and other major expressways in our area can trigger multi-vehicle pile-ups, impacting numerous drivers. Filing a claim in these cases is often complex, due to the severity of injuries suffered and the fact that multiple parties may be responsible.
At Pita Weber & Del Prado, we provide the professional legal representation you need to get compensation. To get our experienced Miami car accident lawyers on your side, call 305-670-2889 or contact us online and request a consultation.
Sources:
nbcmiami.com/news/local/1-dead-9-injured-after-8-car-crash-shuts-down-i-95-southbound-lanes-in-miami/3054413/
nhtsa.gov/press-releases/traffic-crash-death-estimates-2022