Preventing Teen Car Accidents In Miami During Prom And Graduation Season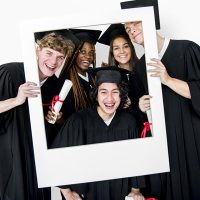 For teenagers in Miami, spring means prom and graduation parties are right around the corner. While this is an exciting time of year for young people and their families, it is important to be aware of the risks. Teen car accidents are unfortunately common and will be more likely to happen over the course of the next month or so. Our Miami car accident attorney wants you to be aware of the dangers and how to reduce the risks.
Spring Brings Increased Teen Car Accident Risks
Getting a driver's license is a rite of passage for teens. However, parents need to be aware of the dangers young drivers pose to themselves, their passengers, and others on the road. According to the Florida Department of Highway Safety and Motor Vehicles (FLHSMV), teens are more likely than any other age group to be involved in crashes and collisions.
Teen drivers are involved in more than 60,000 car accidents in Florida each year, which claim the lives of hundreds of people while leaving thousands of others suffering serious personal injuries. Factors that make teens particularly dangerous behind the wheel include:
Lack of experience: This increases the chances of driving mistakes and makes them less likely to respond appropriately to unexpected traffic conditions.
Lack of maturity: Due to their age, teens are more likely to use bad judgment and engage in dangerous behaviors, such as speeding;
Distracted driving: Teens are more likely to get distracted, either by cellphones, their passengers, or things outside of the vehicle;
Peer pressure: Teens may behave recklessly behind the wheel as a way of impressing their friends.
Driving while under the influence of alcohol or drugs is another common factor that increases teen car accidents in Miami. Unfortunately, this is more likely to happen during prom and graduation season.
Reducing Teen Car Accident Risks
The National Highway Traffic Safety Administration (NHTSA) urges parents to be aware of how teen car accidents increase over the month of May and early June, coinciding with prom and graduation season. To protect their children and others on the road, they encourage parents to follow these tips:
Set a good driving example: Children model their parent's behavior. Set a good example by practicing safe driving behavior.
Set limits on teen drivers: Teens should have firm curfews and limits when it comes to when they use the car and the number of passengers in the vehicle.
Take steps to reduce distracted driving: Require teens to put cell phones away while driving and emphasize the importance of paying attention.
Provide consequences for their actions: If your teen is involved in a fender bender or gets a ticket, restrict their driving privileges.
Contact Our Miami Car Accident Lawyer
When car accidents in Miami happen, Pita Weber Del Prado helps victims get compensation. If you or someone you love is injured in a crash, call 305-670-2889 or contact our office online and request a consultation with our Miami car accident lawyer right away.
Sources:
flhsmv.gov/pdf/crashreports/crash_facts_2020.pdf
nhtsa.gov/teen-driving/driving-tips-prom-season