What to Do if I Hit a Parked Car in Miami?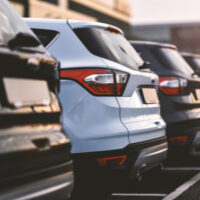 This can happen to any driver in Miami. You are driving between rows of parked vehicles or trying to reverse into a parking space when you accidentally hit a parked car.
Hitting another car is always a stressful experience, whether the other vehicle is moving or parked. But what should you do if you hit a parked car and its owner is nowhere in sight?
Sometimes, you may hit a parked car and see that there is no damage. When this happens, consider yourself lucky. But what if you see that hitting a parked vehicle caused some damage?
If you have been involved in a parking lot accident or hit a parked car in Miami, speak with our attorneys at Pita Weber Del Prado to make sure that you understand your options. Contact our Miami car accident attorneys to help you navigate the complex legal process.
What happens if I hit an illegally parked vehicle?
If you hit a car that was illegally parked, there may be questions regarding liability. While the driver of the illegally parked car may share liability for the collision, you will most likely be held responsible for the collision, too.
It is the driver's duty to exercise due care and take all reasonable steps to avoid hitting a parked vehicle, whether it is parked legally or illegally.  If you hit an improperly parked car, do not hesitate to contact a skilled car accident lawyer in Miami to help you determine liability in your case.
Do I need to report hitting a parked car in Miami?
Under Fla. Stat. § 316.065, drivers must report car crashes to the local police department when such collisions result in bodily injury, death, or property damages exceeding $500.
If you hit a parked car and no one was hurt, you have a legal obligation to report the crash if the collision results in property damages greater than $500.
Even if you see no visible damage to the parked car after the collision, it is advised to be on the safe side and wait for the owner of the automobile to inspect it instead of leaving the scene. You could either wait for the car owner or leave a note with your:
Contact information
Name
Address
Phone number
Insurance information
Other relevant information
If anyone witnessed you hitting a parked vehicle, write down their contact information as well. Leaving the scene of a car crash after hitting a parked car could result in hit-and-run charges.
What are the penalties for a hit-and-run involving a parked car?
If you flee the scene of a crash after hitting a parked car in Miami or elsewhere in Florida, you can face hit-and-run charges (a second-degree misdemeanor in Florida). A hit-and-run charge is associated with the following penalties:
A $500 fine
Up to 60 days in jail
Revocation of a driver's license
If you hit a parked car, it is always best to consult with an attorney to help you understand your options and determine the party liable for your accident. Contact Pita Weber Del Prado to discuss liability in your accident. Call 305-670-2889 to schedule a free, no-obligation consultation.
https://www.pwdlawfirm.com/premises-liability/when-can-a-property-owner-use-the-assumption-of-risk-defense-in-premises-liability-cases/