Wrong Way Car Accidents In Miami: Five Common Causes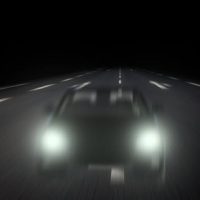 Among the various types of car accidents in Miami that can happen, wrong-way crashes are among the most serious and potentially deadly. As they are most likely to occur on major highways, motorists are generally traveling at high rates of speed and at-fault drivers often fail to realize their mistake until it is too late. Find out five of the most common underlying causes of these collisions.
Miami-Dade Police Investigating Wrong Way Car Accident In Doral
A wrong-way car accident in Doral left one driver dead and the other with serious personal injuries. According to a December 18, 202 Local Ten News report, it happened during the early morning hours on a recent Sunday, at Northwest 25 Street near Northwest 99th. A 44-year-old man driving a 2015 Hyundai Elantra was headed eastbound on the road when he swerved and began driving in the westbound lanes.
He ended up crashing into another motorist, who was taken to a local hospital for treatment of his injuries. Unfortunately, the Elantra driver was pronounced dead at the scene. The Miami-Dade Police are investigating the crash and ask anyone with information about the case to come forward.
Common Causes of Wrong Way Crashes In Miami
Wrong-way accidents typically involve head-on collisions and are one of the most potentially dangerous types of crashes. According to The American Automobile Association (AAA), they result in over 500 deaths each year while leaving thousands of other drivers and passengers with serious, potentially disabling personal injuries. Common causes include:
Confusing road designs: Wrong-way crashes are most likely to happen at cloverleaf exchanges, turnabouts, and on highways where there are entrances and exits on either side of the road.
Lack of proper lighting and signage: Poor lighting and lack of lane markers or other signage increase the likelihood of wrong-way crashes.
Age of the driver: Driving abilities tend to decrease as we age. Older motorists are more likely to have vision or cognitive impairments, making them more likely to be involved in wrong-way accidents.
Driver distractions: Talking on cell phones, texting, or engaging in other activities that distract you from the road increase the odds of going the wrong way.
Impaired driving: Driving under the influence of alcohol, drugs, or medications is a common contributing factor in wrong-way car accidents in Miami. 
Get Professional Legal Representation From Our Miami Car Accident Lawyer
If you are injured in a wrong-way car crash in Miami or any other type of collision, get the professional legal representation you need in filing a claim from Pita Weber Del Prado. We can conduct a thorough investigation into your case, determine underlying causes, and hold at-fault drivers accountable for medical expenses, lost wages, and other damages you suffer. To get the maximum amount you are entitled to in a claim, reach out and call 305-670-2889 or contact our Miami car accident lawyer online and request a consultation today.
Sources:
local10.com/news/local/2022/12/18/wrong-way-crash-kills-hyundai-driver-in-doral-police-say/
newsroom.aaa.com/2021/03/heading-the-wrong-way-with-wrong-way-driving/