American Airlines May Have Prevented a Plane Crash After its Mechanic Disabled the Navigation System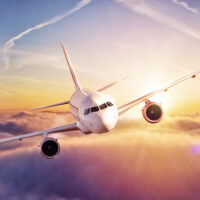 Although the odds of dying in an airplane accident are 1 in 9,821 (compared to 1 in 114 in motor vehicle collisions), when a plane or aviation accident occurs, the consequences tend to be devastating and catastrophic.
Aviation accidents include commercial airlines as well as private and charter airlines. Besides airplane crashes and disasters involving aviation, these accidents also include injuries to passengers inside planes and around the tarmac.
When a plane crash occurs, it is vital to consult with a Miami airplane accident attorney. Here at Pita Weber Del Prado, our personal injury and wrongful death attorneys will fight for your rights to secure maximum compensation on your behalf if you sustained an injury or your loved one died in a plane disaster.
One such disaster may have been prevented in Miami earlier this summer. As reported by Union-Bulletin on September 5, 2019, an American Airlines mechanic was arrested on a sabotage charge for allegedly attempting to disable a navigation system on a plane with 150 people aboard at Miami International Airport.
American Airlines Mechanic Disabled the Navigation System on a Plane with 150 People Aboard
The veteran mechanic at American Airlines, Abdul-Majeed Marouf Ahmed Alani, could have contributed to a plane crash if the flight No. 2834 was not canceled in time.
The flight was aborted and taken out of service for "routine maintenance" after the pilots noticed an error alert shortly after powering up the plane.
An inspection at the airport showed that the ADM was tampered with.
The incident took place on July 17 and involved a flight with 150 people aboard bound to Nassau, the capital of the Bahamas. As a result of detecting the disabled air data module (ADM) before taking off, none of the passengers and crew were injured.
The American Airlines employee who deactivated the navigation system was reportedly upset over stalled union contract negotiations.
How American Airlines May Have Prevented an Aircraft Disaster
The mechanic reportedly glued the foam inside the tube outside the airplane to prevent the navigation system from recording the plane's speed and other critical flight data.
If the error was not detected in time and the aircraft had taken off at Miami International Airport, the pilots would have had to operate the plane manually.
The mechanic, who reportedly told federal air marshals that he did not intend to "cause harm to the aircraft or its passengers," was charged with willfully damaging, destroying or disabling an aircraft.
The arrested employee also admitted to tampering with the plane's ADM because he was "upset" that the dispute between American Airlines and the 12,000-employee mechanics' union "had affected him financially."
According to the affidavit, the mechanic was trying to "cause a delay or have the flight canceled."
Get Legal Help After an Aviation or Plane Accident
If you were involved in an airplane crash or accident, it is critical to speak with a Miami airplane accident attorney to discover your legal options. Depending on how and where the accident occurred, various state and federal laws may apply.
In addition to that, multiple parties can be held liable for any resulting harm in an airplane accident, including commercial airplane personnel, the airline itself, maintenance crews, commanding agencies, air-traffic controllers, and even passengers onboard.
If you were injured in an airplane crash, it is likely that the disaster resulted in injuries to multiple parties. In that case, filing a class-action suit could make more sense than filing a claim individually.
Given that aviation accident cases often receive publicity, the legal battles involving injuries can go on for years. Getting help from an experienced Miami aviation accident lawyer could be your best bet to ensure a speedy recovery of damages. Contact Pita Weber Del Prado to receive a free consultation.
Resource:
union-bulletin.com/news/national/american-airlines-mechanic-in-miami-charged-with-sabotaging-plane/article_ffd8ac79-b701-54d4-be30-22df25cc8d0a.html
https://www.pwdlawfirm.com/wrongful-death-personal-injury/understanding-floridas-wrongful-death-claims/