Small Plane Accidents In Miami: Be Aware Of The Risks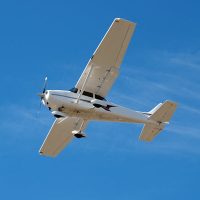 Small planes provide a quick and convenient way to travel to and from Miami. You do not have to be a private plane owner or know someone who is to take advantage of this form of air travel. Numerous charter service providers operate throughout our area. However, before booking a trip, it is important to be aware of the risks.
While aviation accidents are not common, they do happen with greater frequency among smaller planes. A recent small plane accident in Miami raises awareness of how these crashes can happen and the serious personal injuries they can cause for everyone involved.
One Killed, Five Injured In Miami Small Plane Crash 
A recent fatal small plane accident in Miami claimed the life of the pilot and left five other people involved with serious injuries. According to a May 14, 2022 NBC Miami news report, the crash happened on a Saturday afternoon on Haulover Bridge. A single-engine Cessna 172 was carrying the pilot and two passengers when it lost engine power. It crash-landed on the bridge, struck an SUV, and burst into flames.
Miami fire rescue crews arrived on the scene within minutes and were able to extinguish the flames. They successfully extracted two of the victims from the wreckage but were unable to save the pilot. In addition to being experienced in flying, he was reported to be a veteran air traffic controller who had worked at the Miami Air Traffic Control Tower. Along with the plane passengers, three additional people were injured on the ground. All were taken to local hospitals for treatment of potentially life-threatening personal injuries.
The Risks of Air Travel
Plane crashes involving major commercial aircraft are not common but are often catastrophic when they do happen. According to the Federal Aviation Administration (FAA), small plane crashes are far more likely to occur. More than 1,000 happen each year, resulting in nearly 400 deaths. Among the most common causes include:
Pilot mistakes: While inexperience can make errors more likely to happen, even an experienced pilot can end up making a potentially fatal mistake.
Pilot recklessness: This includes being distracted or under the influence while flying, as well as taking dangerous risks in regard to speed, altitude, flying at night, or in other dangerous conditions.
Lack of proper plane maintenance: Mechanical failures are a common contributing factor in place crashes.
Adverse weather: Flying during storms, fog, or other adverse conditions increases plane accident risks.
Wildlife strikes and getting caught up in wake turbulence are also common causes. Both are more likely to occur at the lower altitudes in which smaller planes travel. 
Involved In A Plane Crash? Contact Our Miami Aviation Accident Lawyer 
Plane crashes are complex events. At Pita Weber Del Prado, we help victims and their families determine exactly what happened and hold those at fault accountable. Get the caring support and trusted legal guidance you need. Call 305-670-2889 or contact our Miami aviation accident lawyer online to request a consultation today.
Sources:
nbcmiami.com/news/local/small-plane-crashes-haulover-inlet-bridge-miami/2760742/
faa.gov/air_traffic/by_the_numbers/