What to Know about Bicycle Injury Lawsuits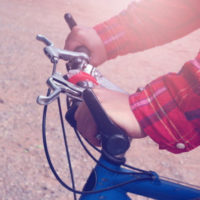 Driving is a reality of daily life around the world, so cars will not be leaving the roads anytime soon. Unfortunately, pedestrians and cyclists will always have a large disadvantage against vehicles on the road, and serious injuries or death are often the result when collisions occur. Bicycle accidents are especially concerning in Florida, a state with a long history as the most lethal in the nation for riders. Bicyclists are particularly vulnerable because they often share the road with drivers, and thus are always at risk of accident. A recent incident in Sarasota highlights the constant danger cyclists face even when following all the rules and taking precautions. A bicyclist was seriously injured while traveling over the Siesta Key Bridge after a truck veered onto the sidewalk, and knocked the biker onto the ground. If an accident does occur, the bicyclist may wonder what his/her legal rights are to recover compensation for injuries and lost time at work. Personal injury lawsuits for negligence are used to make claims of this type, and require the injured party to show the defendant was at fault for the accident. In addition, there may be other legal options that do not require going to court, but would still benefit from the services of a lawyer to resolve the case. However, what an injured party does immediately following an accident will often make or break a case. A discussion of options to recover compensation without litigation, and how to a build a strong case, will follow below.
Legal Options
If an injured party wants to try and forego the time and expense associated with suing a negligent driver, he/she can attempt to negotiate with the driver's insurance company. This may be a good option if the injuries were relatively minor, but for serious or life-threatening injuries a lawsuit is almost always necessary to receive adequate compensation. In either case, a personal injury attorney should be retained. Insurance companies have large and sophisticated legal departments that can easily overwhelm the average person, but an experienced personal injury attorney will know how to level the playing field and make receiving a settlement more likely.
In addition, if the accident was due to poor road conditions or inadequate maintenance of roads or sidewalks, an injured party may be able to file a claim with the city, county or state to recover compensation. In fact, filing a claim with the governmental entity responsible for the road or sidewalk is a prerequisite to filing a lawsuit, and thus, is necessary in all personal injury claims.
Building a Case
Before a victim gets to the point of settling or suing, though, evidence must be collected and a case built if any chance at success will exist, which starts at the accident scene. First, the rider should not leave the scene of the accident. Leaving before police arrive can result in criminal charges for a hit and run, even on a bicycle. Second, check for injuries, and see a doctor as soon as possible. Even if a rider feels fine, internal injuries may exist. All medical care should be thoroughly documented in case it is needed later in a lawsuit. Contact police if serious injuries or substantial damage occurred to ensure the scene is properly documented, but avoid admitting fault when questioned by police about what happened. Exchange contact and insurance information with all the other parties in case injuries emerge after the shock of the event wears off. Take pictures of the scene, including the surrounding area, and write down what happened as soon as possible before the memory starts to fade. Finally, contact a personal injury attorney if a legal claim is necessary to get adequate compensation.
Get Legal Advice
Bicycle accidents are often devastating, and getting the compensation you need to recover financially and emotionally may be difficult to obtain. Working with an experienced personal injury attorney, like those at Miami's Pita Weber Del Prado law firm, makes recovery much more likely. They will evaluate the merits of your claim, and advise you on the best way to proceed. Contact us today for a free consultation, and to learn how they can help you.
Resource:
bradenton.com/news/local/article139768658.html