Suing a Midwife for Malpractice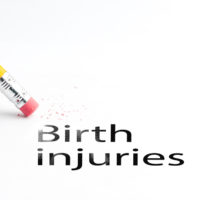 Although it is one of the most joyous occasions around, giving birth to a child is, unfortunately, accompanied by risk. Although the medical system in the United States is advanced, and has severely reduced the issues of childbirth injuries, they still can occur. Some women, though, are opting for less invasive options for childbirth and turning to midwives to assist with pregnancy and delivery. However, midwives, like other medical professionals, are human, and, accordingly, subject to making mistakes. These mistakes can have severe, and even deadly, consequences. Retaining an attorney experienced in medical malpractice can be instrumental to ensuring that the costs associated with recovering from these consequences is borne by the persons responsible. A tragic story out of Sarasota reveals the potential complications of a midwife birth. In this circumstance, the midwives did not call an emergency response team when the child, still in the womb, became intertwined with the umbilical cord, ultimately suffocating the baby girl. A discussion of midwives, as well as potential areas of malpractice, will follow below.
Midwifery
As a medical professional, a midwife focuses on a mother-to-be during her pregnancy, childbirth, and the postpartum period, including care of the newborn, as well as the sexual and reproductive health of women. A midwife's education and training allows them to recognize any variations in the normal progress of labor, and the knowledge to deal with these deviations. They are expected to intervene, albeit in a non-invasive manner, in high risk situations such as breech births, twin births and births where the baby is in a posterior position. When a pregnant woman requires care beyond the midwife's expertise, they will typically refer the woman to an obstetrician or a perinatologist, medical specialists focusing on complications related to pregnancy and birth, and who have the ability to correct these complications through the use of surgical and/or instrumental deliveries.
In Florida, a midwife is defined as any person who supervises a "normal labor and childbirth" with the informed consent of the patient. Normal labor and childbirth is further defined as the situation in which a healthy woman gives birth to a healthy infant, expelling an intact placenta without injury or complication or undue strain to the mother. Further, a midwife must have a relationship with both a hospital and an obstetrician. Finally, Florida has very specific rules regarding the certification and licensing of a midwife. The law requires that a certified midwife be over 21 years of age, be a licensed advanced registered nurse, and be certified by the American College of Nurse Midwives.
Midwife Medical Malpractice
Like any medical malpractice, midwife medical malpractice is a specific form of negligence. It occurs when the midwife acts negligently, or recklessly, when performing his/her duties, leading to injuries to either a mother-to-be or her child during pregnancy, labor, or delivery. More often, midwife medical malpractice manifests in the following circumstances:
Not informing the mother-to-be of the risks of a home, or non-hospital, birth;
Undertaking or overseeing the birth of a high-risk mother-to-be;
Failing to understand or detect high-risk conditions or potential problems with the birth, and not summoning an emergency response team;
Not reacting quickly or appropriately to signs of distress or complications;
Failing to formulate an emergency plan in the event of complications;
Failing to maintain hygienic conditions during the birth;
Failing to continuously monitor the mother-to-be and her child; and
Improperly stating their trainings and/or qualifications.
Unfortunately, these circumstances can have serious and even deadly consequences. Midwife medical malpractice may lead to fatal injuries to the mother and/or her child. It can also lead to permanent, serious injuries, as well as developmental delays, especially if the child is deprived of oxygen during the birth process.
Seek Legal Advice
If you or your child recently suffered an injury as a result of an error by a midwife, contact the attorneys at Pita Weber Del Prado as soon as possible. We have years of experience in medical malpractice issues, including malpractice committed by midwives. We will analyze your situation, and, if we believe any preventable errors that are attributable to the midwife, we will develop a strategy for pursuing a legal action to get you the highest possible amount of compensation for any injuries. Contact our Miami office today for an initial consultation.
Resource:
gatehousenews.com/failuretodeliver/the-crisis/