Five Common Reasons Behind Boat Accidents In Miami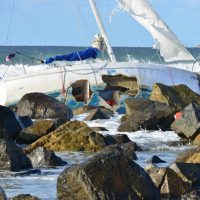 For residents of Miami, boating is a popular pastime. However, whether you own a boat or enjoy taking trips with friends, be aware of the risks. Boat accidents in Miami happen on a regular basis and can result in serious, potentially life-threatening personal injuries. Find out five common reasons they happen.
Boat Accidents In Miami: How They Often Happen
The Florida Fish and Wildlife Conservation Commission (FWC) reports close to 800 boating accidents throughout the state each year. One of the most common places for them to occur is in the Miami area.
Residents and visitors to our area who enjoy boating are encouraged to take safety precautions. This includes knowing why boat accidents in Miami often happen. The following are five common reasons:
Navigational Errors
Navigational errors may include running aground, getting caught in rough currents, or striking buoys or other objects. This was the case in a recent Miami boat accident that occurred over Labor Day weekend.
A September 5, 2022 Miami Herald report states that 11 people were injured and flown to local hospitals after the boat they were riding on hit a channel marker near Boca Chita, an island within Biscayne National Park. The FWC is investigating the case.
Maintenance Issues
Familiarizing yourself with local waterways is one of the first steps you should take when heading out for a boat trip. Equally important is thoroughly checking over your boat to ensure it is safe, sea-worthy, and free of any mechanical issues. Providing routine inspections and regular maintenance can help ensure a safe trip and reduces the risk of boat accidents in Miami.
Adverse Weather
Always check local weather forecasts before heading out on the water and during your boat trip. Heavy storms and rough seas can develop quickly and pose a serious hazard to local boaters. If you have any doubts about weather conditions, reschedule your trip.
Distracted Boating
Operating a boat requires your full attention. As a boat captain, there are numerous tasks you need to attend to in ensuring passenger safety. While you also want to enjoy your trip, remain vigilant at all times.
Distracted boating is a leading cause of boat accidents in Miami and can leave you and your passengers suffering serious personal injuries. If you want time to socialize, find a safe location to drop anchor.
Reckless Operations
Speeding, getting aggressive with other boaters, and operating a vessel while under the influence of alcohol or drugs are all common contributing factors in Miami boat accidents and increase the odds of serious personal injuries.
Request A Consultation With Our Miami Boat Accident Lawyers
Boat accidents in Miami are unfortunately common. If you or someone you love is injured, reach out to Pita Weber & Del Prado. We can investigate your case, determine how it happened and who is ultimately to blame. To request a consultation with our Miami boat accident lawyers, call 305-670-2889 or contact us online today.
Sources:
myfwc.com/media/29121/2021-basr-intro.pdf
miamiherald.com/news/local/community/florida-keys/article265338626.html