Spring Boating Safety: Tips To Prevent Boat Accidents In Miami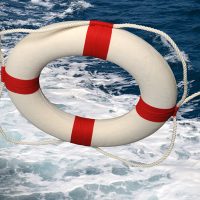 Whether you are a local pleasure boater, taking part in a tournament, or one of the many tourists who arrive towing a boat behind them, it is important to make safety a top priority. Boat accidents in Miami are common and tend to spike each spring. Find out common causes and how to prevent them.
Know What To Do If An Overboard Boating Accident Happens 
A boat overboard accident near Miami recently made major news and emphasizes the importance of knowing how to handle one of the most stressful experiences you can encounter on the water. According to a March 14, 2022 Fox Business report, a billionaire's banker son was taking part in a sail fishing tournament in North Key Largo when his fiancé fell off the boat. The young man dove in an attempt to rescue her but was tragically killed by the boat's propeller. His fiancé survived but suffered serious personal injuries as well.
Sadly, the incident highlights a common and often deadly scenario on the water. When boat overboard accidents happen, it is often instinctive for others to jump in. This is actually the last thing you want to do unless you are an experienced rescue swimmer. Instead, BoatSafe recommends taking the following actions:
Immediately stop the boat;
Shout "man overboard" to alert people on your vessel and nearby;
Hit the MOB (Man Overboard) button, which alerts the Coast Guard to your location;
Without engaging the propeller, try to steer alongside the victim;
Throw a lifejacket, life ring, and heaving line to them while extending the boarding ladder.
If there is no other option and you must get in the water, use a life jacket and flotation device.
How To Prevent Other Types of Boat Accidents In Miami
Overboard falls are among the most common type of boating accidents. Serious and potentially life-threatening injuries can also happen due to sinking, drifting off course, or colliding with fixed objects and other vessels. To reduce your risks of being involved in a boat accident in Miami, the Coast Guard's Boating Safety Magazine recommends these tips:
Familiarize yourself with the area: Consult maps and get tips from other boaters when traveling unfamiliar areas.
Fuel up: Running out of gas is a common contributing factor in boat accidents.
Pay attention: Avoid distractions while captaining and pay close attention to navigational tools and other boats around you.
Watch your speed: Avoid traveling at excess speeds, particularly in harbors and anywhere near other vessels.
Stay sober: Boating under the influence (BUI) is against the law and puts you and your passengers at serious risk.
Share your itinerary: Make friends and family aware of when and where you are taking out your boat.
Reach Out To Our Miami Boating Accident Lawyers 
Recklessness on the part of other boaters increases your accident risks. At Pita Weber Del Prado, we help victims get the compensation they need to recover. To request a consultation, reach out and call 305-670-2889 or contact our Miami boat accident lawyers online today.
Source:
foxbusiness.com/business-leaders/florida-fishing-accident-kills-venezuelan-billionaires-son