Injured in a Boat Accident on a Vessel Operated Illegally in Miami: What to Do?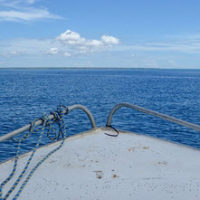 Miami has the near-perfect yacht weather all year round, attracting millions of boating and jet skiing enthusiasts every year. Miami's charter boat industry is booming, but, unfortunately, not all operators have a valid license or care about the safety of their passengers.
This was evident from a recent arrest of Angel Jose Limongi who operated his 45-foot vessel, Breaking the Habit, around Biscayne Bay. Limongi, who was operating illegally in South Florida, was arrested by the U.S. Coast Guard after one of his passengers got injured, according to NBC 6.
The pleasure craft was available for hire for anyone who wanted to cruise the waters of Miami. Limongi was paid more than $1,000 per cruise to find a captain and arrange a charter. Boat accidents involving vessels operated illegally are not unheard of.
If you were injured on a vessel that was operated illegally, contact a Miami boat accident attorney from Pita Weber Del Prado. The mere fact that the vessel was operating as an illegal charter does not bar you from recovering compensation if you were not aware of the lack of a valid license.
Unlicensed Boat Operator Arrested in Miami
Following repeated warnings from the U.S. Coast Guard, Limongi was arrested for operating his vessel illegally near AmericanAirlines Arena in Miami. A few weeks prior to the arrest, one passenger was seriously injured on the boat and ended up in an induced coma for several days.
The arrest came after the Coast Guard found multiple violations of state and federal law. The violations included Limongi's failure to comply with a Captain of the Port Order, not having a valid Certificate of Inspection, and lack of a licensed mariner while operating the boat.
According to investigators, passengers complained that they were never given safety instructions by the captain or shown where life vests were located on the boat.
Injured on a Boat Operated Illegally: What to Do?
Limongi's Breaking the Habit vessel is one of the hundreds of boats operated illegally in Miami, where the illegal charter boat industry is booming. Some of these unlicensed vessel operators prioritize their passengers' safety to avoid unnecessary inspections by the Coast Guard, while others show a complete disregard for safety regulations.
The new sharing economy makes it easier for illegal boat operators like Limongi to offer their vessel for rent, while pretty much anyone can rent a boat directly from its owner without knowing whether or not the owner has the valid certificates and credentials.
The rise of unregulated rentals in the charter boat industry has led to many passenger injuries and even wrongful deaths.
If you were involved in a boating accident, request medical attention. It is also vital to contact the Coast Guard to notify it about the accident. When reporting your accident to the Coast Guard, you are expected to provide the approximate location of the boat.
If the boat operator is refusing to disclose the vessel's whereabouts to the Coast Guard, it is probably because he does not have the valid certificates and credentials to operate the charter. In that case, notify the Coast Guard that the operator is refusing to cooperate.
Let our Miami boat accident attorney from Pita Weber Del Prado investigate your case and help obtain compensation for your injuries sustained on a vessel that was operated illegally. Call at 305-670-2889 or fill out the contact form for a free case evaluation.
Resource:
nbcmiami.com/news/local/Coast-Guard-Arrests-Alleged-Illegal-Charter-Boat-Operator-in-Miami-561156721.html
https://www.pwdlawfirm.com/boating-accidents/who-is-at-fault-when-bad-things-happen-on-a-boat/