Types of Boat Accidents in Miami, Florida, That Lead to Personal Injury Claims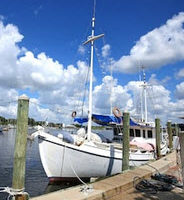 Florida leads the nation in the number of registered boats with more than 950,000 vessels recorded across the Sunshine State. Florida is also the number one state for boat accidents in the U.S. In 2018, there were 628 reportable boating accidents of various types. The most widespread type of boat accidents in Florida was a collision with another vessel.
Accidents involving vessels and watercraft can cause serious injuries, including brain trauma, paralysis, and spinal cord injuries, while some crashes lead to drowning and wrongful death. A fatal boat crash has recently occurred near the Florida Keys.
Fatal Boat Accident Near Islamorada
A boat accident, which occurred near Bowlegs Cuts, several miles from Islamorada, killed a Palmetto Bay high school student and injured three others, according to WSVN. The crash took place at around 4 p.m. on February 16.
The crash occurred when the 24-foot Pathfinder hit a channel marker. As a result, the 18-year-old student died at the scene while three others on board the vessel were hospitalized. The deceased was a student at Westminster Christian School. He was a lacrosse player set to graduate in 2020.
Types of Boating Accidents in Florida
A large percentage of boat accidents occur due to operator or human error. Some widespread types of boating accidents in the Sunshine State include:
Collisions with another vessel. As mentioned earlier, Florida has the highest number of registered vessels, which is no surprise that the state's waterways can become crowded, especially during the summer months. This factor alone increases the risk that two vessels may collide into one another.
Hitting another vessel's wake. Boats generate waves, also known as "wakes," that move behind the watercraft when it is in motion. The size of these wakes depends on the size and speed of the vessel. Hitting a big wake or moving too close to the wake or at the wrong angle can cause a boat to overturn.
Waves hitting the watercraft. Depending on its size and height, the wave can make the vessel overturn or swamp the boat, causing it to sink. Either way, hitting a wave can lead to disastrous consequences.
Collisions with a fixed object. In addition to other vessels, there are fixed objects that boat operators must avoid to prevent accidents. These include channel marks, buoys, sandbanks, harbors, and many more. Colliding with a fixed object can throw or toss watercraft passengers overboard.
Inadequate safety equipment on board. Florida law requires vessels operating on state waters to have specific safety equipment on the boat. These include fire extinguishers, one Coast Guard-approved personal flotation device (PFD) per person onboard, visual distress signals, proper ventilation system, adequate lighting equipment, sound-producing tools, and others. The lack of suitable safety equipment increases the risk of crashes and aggravated injuries.
Depending on how your boating accident occurred and whether you were a boat operator or passenger, you may be eligible for personal injury compensation. Speak with a Miami boat accident attorney to identify liable parties in your boating accident. Contact Pita Weber Del Prado to receive a case evaluation today. Call at 305-670-2889.
Resource:
myfwc.com/media/20580/2018-boatstatbook.pdf
wsvn.com/news/local/schoolmates-mourn-teen-killed-in-boat-crash-near-islamorada/
https://www.pwdlawfirm.com/bus-accidents/how-is-fault-determined-in-school-bus-accidents-in-florida/