6 Benefits of Hiring a Miami Car Accident Lawyer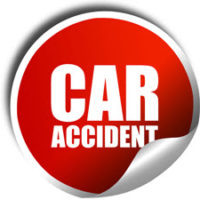 Following a car crash, many people ask themselves, "Do I need a car accident lawyer, or can I represent myself?" Often, the answer depends on the facts surrounding your case. However, if you look at the benefits of hiring a car accident attorney, you may conclude that nearly everyone can benefit from seeking legal counsel following a motor vehicle collision.
What Are the Benefits of Hiring a Car Crash Attorney?
Many car crash victims can benefit from having a lawyer on their side. Some of the most notable benefits are:
You Can Focus on Your Recovery
If you were injured in a motor vehicle accident, you would need to take some time off work in order to recover and get back on your feet. Collecting evidence, dealing with paperwork, and worrying about the legalities of your case could impede your recovery and hinder the healing process.
Your Miami car accident lawyer will handle all the legalities of your case and represent your best interests to allow you to focus on your recovery.
You Won't Have to Deal with Insurance Companies
Since Florida is a no-fault auto insurance state, people who get injured in car crashes can seek compensation from their own insurer regardless of fault. However, the insurance claims process can be complicated, and insurers often act in bad faith when delaying, rejecting, or undervaluing claims.
A car accident attorney knows how to deal with insurance companies and obtain the maximum compensation you deserve.
You Won't Have to Worry About Evidence Collection
You must provide tons of documentation and collect lots of evidence in order to support your claim and get compensated for the injury or property damage. If you cannot walk or need time to recover following a car crash, collecting evidence is the last thing on your mind.
That is why you can benefit from hiring a car crash attorney to assist you with gathering accident reports and medical records, talking to witnesses, gaining access to CCTV footage, and collecting other pieces of evidence.
You Will Know How Much Your Claim is Worth
An experienced lawyer can estimate the value of your claim to be able to negotiate a fair settlement offer. If you do not know how much your claim is worth, you do not know how much money you should ask for to recover all the losses caused by the crash.
You Can Maximize Your Compensation
The Florida Statutes Section 768.81 states that Florida follows the doctrine of pure comparative negligence. Under the doctrine, an injured party's financial compensation is reduced in proportion to their degree of fault. As you may have guessed, an insurance company may use this to pay you as little as possible by arguing that you were partially at fault for your injury.
Your lawyer would prevent an insurance company from putting the blame on you if you were not negligent.
You Can Rely on Your Lawyer's Knowledge and Reputation
Trying to recover damages following a car accident without a lawyer can feel like playing a guessing game. Hiring an experienced car accident lawyer gives you peace of mind because you can rely on their knowledge of the law and their track record of success in similar cases.
Here at Pita Weber Del Prado, our Miami car accident lawyers with decades of combined experience have both the reputation and knowledge to help you recover damages in your case. Consult with our attorneys by calling at 305-670-2889.
https://www.pwdlawfirm.com/car-accidents/4-things-to-avoid-saying-after-a-car-accident-in-florida/