Accident Claims Involving Commercial Vehicles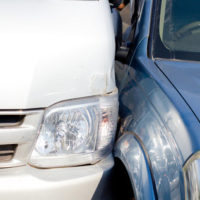 The automobile is as integral to American life as baseball, apple pie, and mom. A big part of the American reliance on car transportation involves the use of commercial vehicles to move product throughout the country. With all these vehicles on the roadways, accidents happen, including those involving commercial vehicles. Since a good portion of commercial vehicles are larger and more robust than typical passenger vehicles, the results can be catastrophic. Retaining the services of an experienced personal injury attorney, and especially one who is well-versed in automobile accidents, can be crucial to ensuring that the costs associated with the accident are recovered from the responsible party. The Florida Integrated Report Exchange System, which provides, among other things, statistics of automobile accidents, clearly shows that accidents involving commercial vehicles are not an inconsequential percentage of the total accidents on Florida's roads, and drivers need to understand their rights in the event of an accident that leaves them with a serious injury.
Vetting of Commercial Drivers
The primary, although not exclusive, legal theory on which liability lies in automobile accidents, regardless of whether a commercial vehicle was involved, is negligence. When operating an automobile, it is presumed that the operator will conduct himself/herself in a reasonable manner, and maintain control over the automobile so as to not cause harm to other motorists. Thus, if the actions of an automobile operator which cause an accident can be attributed to him/her not conducting himself/herself safely and with reasonableness, then he/she can be liable under this legal theory.
In addition to actions of negligence, which can be asserted against the owner and/or operator of a commercial vehicle, commercial vehicles are also subject to a satisfactory safety rating, which is based on compliance with the safety fitness standard for commercial carriers. To meet the safety fitness standard, the commercial carrier must demonstrate it has adequate safety management controls in place, which serve to reduce the risk associated with the following:
The use of unqualified drivers, fatigued drivers, or drivers with a number of violations on their commercial driver's license records;
Inadequate levels of financial responsibility;
Unsafe vehicles;
Inadequate inspection, repair, and maintenance of vehicles;
Failure to maintain accident logs; and
Transportation of hazardous materials in violation of regulations.
Procedures to Take if in an Accident with a Commercial Vehicle
If an individual is involved in an automobile accident in which one party is driving a commercial vehicle, the individual should follow the following procedures to ensure that he/she does not miss out on holding the commercial vehicle driver responsible:
First, seek medical treatment, if necessary;
Document the accident scene by taking numerous photographs, and taking detailed notes;
Record the commercial vehicle's U.S. Department of Transportation Number;
Do not sign any paperwork from the owner of the commercial vehicle, or its insurance company; and
Do not speak to the insurance company of the owner of the commercial vehicle, or the claims adjuster.
Seek Legal Advice
If you were injured in an automobile accident involving a commercial entity, contact the experienced Miami car accident attorneys at Pita Weber Del Prado. We understand the pain and frustration you are experiencing and will use our knowledge to get you the compensation you deserve. Contact our office today for an initial consultation.
https://www.pwdlawfirm.com/recovering-for-automobile-accident-injuries/