Are You At Fault For A Car Accident If Your Vehicle Hydroplanes?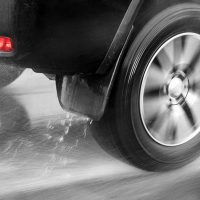 It's summer in Florida, and Floridians see rain nearly every day, mostly in the afternoon. Heavy rainfall contributes to thousands of car accidents in Florida due to reduced visibility, standing water, wet pavement, and the risk of vehicle hydroplaning.
But is a driver at fault for a car crash if their vehicle hydroplanes and there is nothing they can do to avoid the collision? There is no quick answer to that question because each case is unique. If you have been involved in a weather-related car crash in Miami, talk to our car accident attorneys at Pita Weber Del Prado.
How to Determine Fault in a Car Crash if Your Vehicle Hydroplanes?
In order to seek fair compensation for your injuries and property damage after a car crash, you will need to determine who was at fault for causing the accident. If you can prove that the other driver was negligent, you are entitled to compensation.
But how is it possible to determine fault in a car accident if a motor vehicle hydroplanes? In most weather-related car crashes, drivers cannot blame an "act of God" for their accident to avoid responsibility for the collision.
Liability for Car Accidents Caused by Hydroplaning
In Florida, operators of motor vehicles have a legal duty to stay vigilant and adjust their driving according to driving conditions. When driving during or after a heavy rainstorm, factors such as poor visibility, wet pavement, and the risk of hydroplaning are reasonably anticipated.
To avoid car accidents caused by hydroplaning and other weather-related conditions, drivers should slow down and increase the following distance between other vehicles. In other words, as a driver, you have a duty to take all reasonable measures to avoid car accidents.
Thus, if your car hydroplanes because you failed to slow down, you could be held responsible for causing the crash. However, if you can prove that the other driver failed to take reasonable precautions to avoid the accident, too, they might be partially at fault for the collision.
Florida is a pure comparative negligence state (Fla. Stat. § 768.81), which means multiple drivers can be held liable for a car accident if they contribute to causing the crash. If you are partially at fault for a car accident caused by hydroplaning, your compensation will be reduced in proportion to your degree of fault.
Speak with a Miami Car Accident Attorney
Determining fault in a weather-related car crash is a tricky subject, which is why it is advisable to contact a knowledgeable car accident attorney in Miami to help you determine who is liable for your car crash caused by hydroplaning.
You are entitled to compensation regardless of fault because Florida is a no-fault auto insurance state. You can seek compensation through your own Personal Injury Protection (PIP) coverage regardless of whose fault caused a car crash involving hydroplaning.
Do not hesitate to speak with our Miami car accident attorneys to discuss liability in your particular case. Our attorneys at Pita Weber Del Prado will examine your case to determine who is at fault for the collision. Call 305-670-2889 today.