Can You Use Medicare To Pay For Your Car Accident Injury In Florida?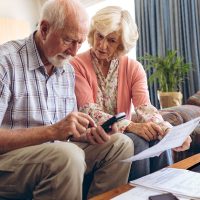 If you have been injured in a car accident, it is vital to talk to an experienced attorney to identify the best option for compensation in your particular case. A Miami car accident attorney will help you make sure that you receive the maximum compensation you are entitled to regardless of whether or not you contributed to your injury.
At Pita Weber Del Prado, our knowledgeable auto accident attorneys represent clients who have been hurt in car crashes in Miami. We understand that a car accident can be an extremely traumatic and stressful experience, which is why our lawyers are committed to helping you recover damages and ensure that you do not have any problems with Medicare.
Does Medicare Cover Car Accident Injuries?
Depending on the healthcare provider, you may be able to use Medicare to pay for the medical expenses following a car crash. If your medical expenses stemming from a car accident are covered, you can use Medicare to pay for some of your expenses.
However, before using Medicare to cover your injury, you need to be aware of the Medicare Secondary Payer laws, which may require you to reimburse the government for the expenses covered by Medicare.
The Medicare Secondary Payer laws are designed to reimburse Medicare for the expenses that can be covered through other sources, such as the injured party's car insurance company. If you have been involved in a car accident and carry Personal Injury Protection (PIP) coverage, which is mandatory for all motorists in Florida, your insurance company is considered the primary payer while Medicare is the secondary payer.
If you use Medicare to cover some of the expenses associated with your medical treatment after a car crash, you will most likely have to reimburse Medicare if you later obtain PIP coverage.
Should You Use Medicare to Pay for Your Treatment After a Car Crash?
It is not uncommon for people who have been injured in car accidents to provide their Medicare information to pay emergency room bills or cover their other expenses after the crash. However, if you pursue a personal injury claim through your insurance company and settle the claim to cover the cost of your treatment, you will have to reimburse Medicare for the amount it paid.
However, the process of reimbursing Medicare for the amount it paid for your treatment can be complicated, which is why it is advisable to consult with an attorney if you are considering using Medicare to cover your car accident injury.
Your attorney will help you make sure that you follow all applicable laws and procedures when reimbursing Medicare for the cost of your medical treatment after the car accident.
What About Medicaid?
Similar to Medicare, Medicaid may also cover some of your expenses stemming from the car accident. However, Medicaid is also the secondary payer, which means you will most likely have to reimburse Medicaid for its expenditures if your insurance company covers your damages.
Consult with our Miami car accident attorneys at Pita Weber Del Prado to discuss your particular case and determine the best option to pay for your medical treatment. Call 305-670-2889 to get a case evaluation.