Car Accidents Involving Police And Other Public Safety Officials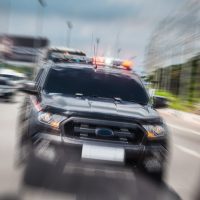 We appreciate the efforts of law enforcement and other public safety officials in keeping residents safe. However, in the course of their job duties, they can end up taking actions that put innocent bystanders in jeopardy. This is particularly true when it comes to car accidents in Miami. Whether it involves rushing to the scene of a fire, taking injured victims to hospitals, or pursuing alleged suspects in criminal matters, find out how the actions of public safety works can put others at risk.
Man Killed In Miami Car Accident Involving Police Cruiser
A local family is grieving the loss of a loved one, who was recently killed in a car accident in Miami involving a police cruiser. According to an April 5, 2023 NBC Miami News report, the crash at Northwest 25th Avenue and 28th Street in Allapattah. The victim, a 64 year-old former delivery driver, had recently retired but was still working part-time to pick up extra money. He was driving a box truck when the accident happened.
Police are continuing to investigate the case and have not released any details, other than that two police officers were in the cruiser at the time the crash occurred. They reportedly suffered personal injuries. The family of the fatal victim claims that officials have been less than forthcoming with information and have no idea how the accident happened or why.
Unfortunately, these types of car accidents are not uncommon. According to the National Safety Council (NSC), close to 150 people are killed each year in crashes involving police, paramedics, firefighters, or other public safety officials. Thousands of other victims suffer serious personal injuries.
Common Factors In Public Safety Involved Motor Vehicle Accidents
For residents of Miami, seeing police, firefighters, and other first responders racing down streets and zig zagging through traffic is a regular occurrence. These types of workers are dedicated to protecting public safety, but their actions on the road could be putting drivers, pedestrians, bicyclists, and others at risk.
While they may be in a hurry to apprehend suspects or arrive at scenes where their services are desperately needed, they do need to be mindful of how their actions could impact innocent bystanders involved. In addition to speeding, other actions that could jeopardize the safety of the general public include:
Running red lights and stop signs;
Weaving in and out of lanes;
Tailgating and other aggressive driving behaviors;
Being distracted by dispatches, GPS directions, and other instruments on the dashboard of these vehicles.
Discuss Your Case With Our Miami Car Accident Lawyer
Car accidents involving police, paramedics, and other public servants are complex and often difficult to resolve. At Pita Weber Del Prado, we act as strong legal advocates on your side, helping victims and their families get the compensation they deserve. To discuss your case, call at 305-670-2889 or contact our Miami car accident lawyer online and request a consultation today.
Sources:
nbcmiami.com/news/local/family-seeks-answers-after-grandfather-killed-in-crash-involving-miami-police-cruiser/3009315/
injuryfacts.nsc.org/motor-vehicle/road-users/emergency-vehicles/