Get The Maximum Compensation For Car Accident Injuries In Miami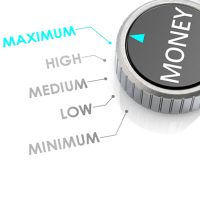 Considering the number of people living in our area and the nearly constant traffic congestion, car accidents in Miami pose major risks. These often result in serious personal injuries and can leave victims facing major amounts of out-of-pocket costs. Why should you have to pay when someone else is responsible? Find out how to get the compensation you are entitled to in a Miami car accident claim.
Common Costs Associated With Car Accidents In Miami
According to the National Highway Traffic Safety Administration (NHTSA), over four million people are injured in car accidents throughout the United States each year. The costs associated with these crashes total close to $350 billion. Even a relatively minor collision can result in losses of $10,000 or more, while expenses associated with a more major crash may easily total over $1 million.
When negligence on the part of other motorists is responsible, you have the right to hold them accountable. The first step in getting the total amount of compensation you are entitled to is determining the types of damages suffered. This includes:
Economic damages, such as the cost to repair or replace your vehicle, current medical expenses, future treatment costs you are likely to incur, and lost wages or other benefits.
Non-economic damages, which compensate you for pain, suffering, and mental anguish caused by a crash, any scarring or disfigurement, and lost enjoyment in life due to ongoing disabilities.
Getting The Most Out Of Your Miami Car Accident Claim
When filing a car accident claim in Miami, you have only one chance to get compensation. Once you accept a settlement, you waive your right to any future claims. Insurance may cover a portion of your costs, but the amount you are entitled to is limited by the terms of the policy.
If you or someone you love has suffered serious major losses as the result of a crash, filing a car accident lawsuit against the driver or others involved through the Miami-Dade Civil Court may be the better option and can help you get additional amounts not available through insurers. It can also entitle you to compensation, even if you were partially at fault. Evidence that can help you get the maximum amount you are entitled to include:
An estimate of your vehicle's current value and replacement costs;
A list of all property inside your car that may have been damaged;
Statements from your doctor, detailing your injuries and your prognosis for recovery;
Medical records and bills showing payment for medication and other out-of-pocket costs;
Statements from your employer and records showing lost wages;
Statements from you and your family, detailing the impact your injuries have had on other areas of your life.
Get Our Miami Car Accident Lawyers On Your Side
At Pita Weber & Del Prado, we help car accident victims and their families get the maximum amount in a claim. To get our Miami car accident lawyer on your side, call 305-670-2889 or contact us online today.
Sources:
crashstats.nhtsa.dot.gov/Api/Public/ViewPublication/813403
miamidadeclerk.gov/ocs/