Hit And Run Accidents Pose Major Threats To Residents Of Miami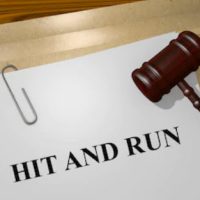 Reckless driving is a common cause of personal injuries in Miami. Victims have the right to hold the at-fault driver accountable, but what happens when the driver flees the scene? Our Miami car accident lawyer explains more about the threat these types of car accidents pose for residents, why they happen, and how to get compensation in a claim.
Same Driver Suspected In Two Hit And Run Accidents In Miami Beach
One driver is suspected of being involved in two separate hit-and-run accidents in Miami Beach. According to a January 5, 2023 News 7 Miami report, police received a call regarding a pedestrian hit-and-run accident on Collins Avenue near 44th street. Minutes later, they received additional reports about another a few blocks further north, near 57th street.
The same driver was allegedly involved in both incidents, as well as collisions involving at least five other vehicles. The victims are expected to recover, and police continue to be on the lookout for a driver in a black sedan, based on witness reports. Reckless driving is blamed for both incidents.
While this is not uncommon, what causes an at-fault driver to make a bad situation even worse by fleeing the scene? In most cases, hit-and-run accidents in Miami can be traced to one of the following causes:
The driver does not have a valid license, insurance, or vehicle registration;
They are under the influence at the time of the crash;
They are engaged in other types of illegal behavior or are otherwise wanted by police;
They have concerns about their immigration status. 
How To Get Compensation For Miami Hit And Run Accidents
According to statistics from the Florida Department of Highway Safety and Motor Vehicles, more than 25 percent of car accidents in Miami involve hit-and-run drivers. By not immediately stopping at the scene and reporting the incident to the proper authorities, it delays treatment for victims and increases the risks of fatal injuries.
Leaving the scene also makes it harder for victims and their families to get the compensation they are entitled to. Steps you can take to protect yourself in this situation include:
When any type of accident happens, immediately make note of the other driver involved and the type of car they are driving;
Notify the police immediately;
Get names and contact information for witnesses at the scene;
Contact our Miami car accident lawyer as soon as possible.
We can take the swift legal actions needed to help identify hit-and-run drivers in Miami. This includes obtaining video surveillance from cameras near the accident site to get a license plate number and canvassing the community to obtain additional tips.
Consult With Our Miami Hit And Run Accident Lawyer Today
It is important to act quickly when hit and run accidents in Miami happen. At Pita Weber Del Prado, we help identify the driver and get victims the compensation they deserve. To consult with our Miami hit and run accident lawyer, call 305-670-2889 or contact us online today.
Sources:
wsvn.com/news/local/miami-dade/pedestrians-struck-in-2-hit-and-runs-in-miami-beach-collins-ave-reopens-to-traffic/
flhsmv.gov/pdf/crashreports/crash_facts_2020.pdf