Hit And Run Car Accidents In Miami: Five Common Causes And How To Get Compensation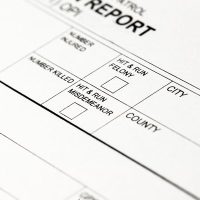 Car accidents in Miami are a common cause of personal injuries. When they involve pedestrians or bicyclists, impacts are particularly severe. Unfortunately, to evade responsibility, the at-fault driver may attempt to flee the scene. Find out four common causes and how we can help locate them.
Common Causes In Miami Hit And Run Car Accidents
A recent hit-and-run accident in Miami claimed the life of a local woman. Police are still attempting to locate the driver, who fled the scene. According to an October 30, 2022 Local 10 News report, it happened early Sunday morning, at  Biscayne Boulevard and Northeast 22nd Street.
Police were called to the scene by witnesses, who found the victim. An abandoned bicycle was nearby, indicating she may have been riding it when the crash occurred. The authorities are actively looking for the driver and encourage anyone with information to come forward.
Unfortunately, hit-and-run crashes are common in our area, with pedestrians and bicyclists the most likely victims. What causes a driver to injure another person and then flee, preventing them from getting help and increasing the likelihood of fatal injuries? Usually, their actions can be attributed to one of the following four factors:
They were driving without a valid license, vehicle registration, or insurance;
They were under the influence of alcohol or drugs or engaged in other criminal behavior at the time;
They are wanted by police for outstanding warrants;
They have immigration issues and fear detention/deportation;
They simply panicked and hoped to evade responsibility.
Holding Hit And Run Drivers Accountable
Pedestrian and bicycle accidents can leave victims facing hundreds of thousands of dollars in medical expenses, lost wages, and other costs. When it occurs due to reckless driving, you have the right to hold the at-fault motorist accountable for your losses either through an insurance claim or by filing a personal injury lawsuit through the Miami-Dade County Civil Court.
In a hit-and-run car accident in Miami, there are additional challenges. The first hurdle is to identify the driver involved. Steps our Miami car accident lawyers take on behalf of clients in these cases include:
Working with police to solicit tips from the general public;
Talking to local vehicle repair shops;
Getting more detailed statements from eyewitnesses at the scene;
Obtaining video surveillance footage from nearby stores or traffic lights, which can help with a vehicle description and license plate number.
Based on this information, hit-and-run drivers can often be located in as little as a few days. With increased public pressure, they may even turn themselves in.
Contact Our Miami Car Accident Lawyer Today
When a hit-and-run accident in Miami happens, it is important to act quickly to identify the driver. At Pita Weber Del Prado, we take the swift actions needed to get you compensation. Call 305-670-2889 or contact our Miami car accident lawyer online today to request a consultation.
Sources:
local10.com/news/local/2022/10/30/search-ongoing-for-driver-who-fatally-struck-woman-in-miami-street-and-then-took-off/
www2.miami-dadeclerk.com/ocs/