Injured In A Car Accident While Vacationing In Miami? Here's What To Do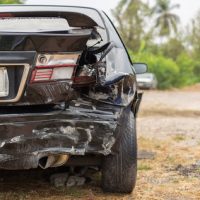 Miami is one of the ten largest cities in the country and a top tourist destination. Traffic congestion is common and makes car accidents more likely to happen. What happens if you are visiting Miami on vacation and are injured in a crash caused by another driver? Our Miami car accident lawyers explain what to do.
What To Do When A Car Accident In Miami Happens  
According to the Florida Department of Highway Safety and Motor Vehicles (FLHSMV), roughly 60,000 car accidents in Miami-Dade County occur each year. Speeding, running red lights, tailgating other drivers, and driving while tired, distracted, or under the influence are all common causes.
Even if you are a safe driver, the actions of other motorists can leave you suffering serious harm. What should you do if a car accident happens on vacation? Our Miami car accident lawyers advise the following:
Notify the police immediately;
Get names and contact, insurance, and vehicle registration information for other drivers involved;
Gather evidence, such as names of witnesses and photos of the accident scene;
Visit a local medical provider as soon as possible, regardless of the severity of your injuries;
If you were driving a rental car, notify the rental company as soon as possible;
Whether driving a rental or your own vehicle, notify your insurer.
How To Get Compensation For Car Accident Injuries In Miami
Under the Florida Statutes, when another driver's reckless and negligent actions cause you to suffer car accident injuries in Miami, you have a right to hold them liable for the damages you incur as a result. However, if you live in another state, this can create a challenge.
You may be entitled to compensation through insurance policies the at-fault driver has in place, but be aware that insurers often dispute claims. Even if they do offer a settlement, it is likely to be less than what you deserve. A lawsuit may entitle you to additional amounts and may be the only option in cases where the driver is uninsured or underinsured, which is unfortunately common in our area. However, you will need a lawyer licensed through the state of Florida to file a car accident lawsuit in Miami.
At Pita Weber Del Prado, we are here to help in this situation. Actions we can take on your behalf include:
Either meeting with you personally to discuss your accident or via phone calls and video conferencing if you have already returned home;
Reviewing all the details surrounding your case, conducting our own investigations, and gathering needed evidence;
Negotiating the best possible settlement with any insurers involved;
Filing a car accident lawsuit on your behalf through the Miami-Dade County Civil Court.
Discuss Your Options With Our Miami Car Accident Lawyers 
At Pita Weber Del Prado, we help you get the compensation you need to recover when a car accident happens while on vacation. To discuss your options in filing a claim, call 305-670-2889 or contact our Miami car accident lawyers online today.