Reduce The Risks For Fatal Car Accident Injuries In Miami On Florida Turnpike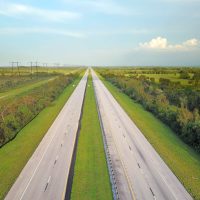 Local motorists often rely on the Florida Turnpike to avoid traffic in the city. However, whether you use it to get to and from work or for other reasons, be aware of the risks. There are a shockingly high number of fatal car accidents in Miami and they are more likely to happen on the turnpike. Find out more about common causes and how to protect yourself.
Fatal Car Accidents In Miami: Common Causes of Turnpike Crashes
According to charts from the Florida Department of Health, Miami-Dade County has the highest number of fatal car accidents in the state. These claim the lives of nearly 350 people each year. Major highways and interstates, such as the Florida Turnpike, are among the places they are most likely to happen.
The amount of traffic increases car accident risks, while high rates of speed increase the odds of fatal injuries. Aggressive driving is a common cause of Florida turnpike crashes. This includes:
Following too closely or tailgating other drivers;
Cutting others off when passing;
Failing to yield;
Weaving in and out of lanes;
Going at excessively high speeds;
Racing, competing with, or otherwise getting hostile with others on the road.
How To Reduce Fatal Car Accident Risks When Traveling The Florida Turnpike
Steering clear of reckless and aggressive drivers can help you avoid turnpike car accidents. However, single-vehicle crashes are common as well. An October 21, 2022 CBS Miami News report details a recent fatal collision in which a woman drove into a barrier. Police continue to investigate the case and have not determined the underlying causes, but state that not wearing a seat belt contributed to the severity of her injuries.
In addition to buckling up every time you get behind the wheel, other ways you can reduce your car accident risks include:
Avoid going over or under the speed limit: On the Florida Turnpike, the speed limit is generally 70 miles per hour. Going over or under this speed could increase the chances of a crash.
Pay attention: Distracted driving is one of the leading causes of car accidents in Miami. The risks increase when traveling at high rates of speed.
Drive sober: Never get behind the wheel if you have any amount of alcohol in your system. Be mindful of any medications you may be taking as well, which could impact your driving abilities.
Get enough sleep: Missing even an hour or two of sleep at night mimics the same effects as driving under the influence and significantly increases turnpike accident risks.
Injured In A Turnpike Crash? Contact Our Miami Car Accident Lawyers
Car accidents on the Florida Turnpike are unfortunately common and can result in serious, potentially life-threatening personal injuries. At Pita Weber Del Prado, we help you get the compensation you are entitled to. Call 305-670-2889 or contact our office online and request a consultation with our Miami car accident lawyers today.
Sources:
flhealthcharts.gov/ChartsReports/rdPage.aspx?rdReport=Death.Dataviewer
cbsnews.com/miami/news/fatal-crash-prompts-closure-of-florida-turnpike-in-sw-miami-dade/
floridasturnpike.com/about/frequently-asked-questions/#:~:text=What%20is%20the%20speed%20limit,speed%20limits%20may%20be%20posted.