The Police Report Matters in Your Car Accident Case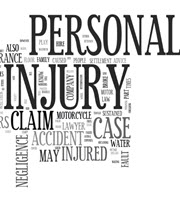 Whether a minor fender bender or a catastrophic event that renders a vehicle totaled, all accidents involving automobiles should be recorded in a police report. In many cities, law enforcement does not actually come out to an accident scene, in which case it is incumbent upon the motorists to go to the nearest police station to fill out a report. Amazingly, not everyone does this, which is a mistake. Being involved in an automobile accident can cause not only physical injury, but financial detriment. If it can be determined that the cause of the accident was the other motorist, as a result of a preventable error, then retaining the services of an experienced Miami car accident attorney becomes essential to obtaining reimbursement for these costs. In building a case against the other motorist, most personal injury attorneys will attempt to obtain the police report. Failing to submit a police report will make the attorney's job that much more difficult.
Legal Requirement
Some people may be surprised to know that filing a police report is, in fact, a legal requirement within Florida. Specifically, within 10 days of an automobile accident in which a law enforcement officer did not appear, the operator of every vehicle involved in the accident must submit a report to the local law enforcement officials. Technically, only reports prepared by law enforcement officers are referred to as police reports. Reports submitted by vehicle operators are referred to accident reports.
It is also important to understand that police reports, nevertheless, are not admissible in any court proceeding. Rather, police reports are considered inadmissible hearsay. By definition, hearsay is an unsworn statement, made outside of court, by a person with direct knowledge of an event and used to describe a statement or the action of another person. By definition, then, a police report is not made by a person with direct knowledge of an event, as a law enforcement officer did not personally witness the accident.
Benefits
In spite of its inadmissibility, a police report is nevertheless beneficial to automobile accidents, for at least two reasons. First, police reports can be used by insurance companies in settlement negotiations. This is especially true if the police report indicates a determination that one of the operators is at fault. Second, police reports will often provide extremely important information about the accident. Specifically, the police report will likely specify the date of the incident, the weather, the names of any witnesses to the accident, and other information surrounding the circumstances of the accident. Having the names of witnesses, for example, is important as the motorist not at fault now has the ability to call them to testify at a deposition or at trial. Consequently, although statements set forth in a police report cannot be used as evidence in a court proceeding, the information in one can be used for many other purposes. Talk to a personal injury attorney about how to use a police report to help bolster a personal injury case.
Seek Legal Advice
If you were injured in an automobile accident, contact the experienced personal injury attorneys at Pita Weber Del Prado as soon as possible. We know how to tackle a car accident claim, including how to make full use of all the potential evidence to bolster your case. If it appears that the other motorist is directly responsible for your injuries, we will develop a strategy to obtain for you the most compensation possible. Contact our Miami office today for an initial consultation.