What Is 'Stacking' Auto Insurance Coverage In Florida?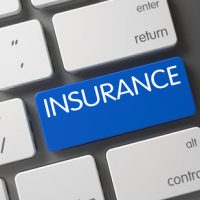 If your state allows stacking auto insurance coverage, you may benefit from stacked insurance when involved in a car accident. Generally, the term "stacking" refers to raising insurance coverage limits when an automobile crash involves an uninsured or underinsured motorist.
Basically, stacked auto insurance adds uninsured/underinsured motorist coverage (UM/UIM) for multiple vehicles or policies to increase the maximum amount your insurance company will pay in the event of an accident.
If you are considering "stacking" your auto insurance coverage in Florida, consult with our Miami car accident attorneys at Pita Weber Del Prado. Our lawyers will ensure that you receive the maximum compensation you are entitled to.
When Can You Stack Auto Insurance Coverage?
Not everyone can stack their car insurance coverage. Here's what you need to know about stacking auto insurance coverage to understand whether or not you can stack car insurance in your particular case:
Only UM/UIM bodily injury coverage can be stacked. Generally, motorists cannot stack UM/UIM property liability coverage.
Stacking auto insurance coverage may only be possible if the uninsured or underinsured driver was at fault for the crash.
Not all states permit motorists to stack their auto insurance coverage. Florida is among the states that allow stacking.
In Florida, over 20% of drivers do not have any auto insurance coverage. That is why many drivers who get injured in automobile accidents involving uninsured or underinsured drivers stack their car insurance to ensure that they are fully compensated for their damages and losses.
If you need help with increasing your coverage, talk to a skilled lawyer to determine whether or not you can benefit from stacking your auto insurance.
Stacking Auto Insurance within One Policy vs. Across Multiple Policies
There are two ways to stack car insurance coverage: stacking within one insurance policy or stacking across multiple policies.
Stacking Across Multiple Insurance Policies
If you are covered by multiple insurance policies, you may be able to stack the UM/UIM coverage limits. For example, in addition to their own auto insurance policy, many people also have their names on their spouse's insurance policy. This type of stacking across multiple policies is known as "vertical stacking."
Let's say that your car insurance policy includes an uninsured motorist coverage limit of $30,000. You are also on your spouse's insurance policy, which has $50,000 in UM coverage. You can stack these policies for a total of $80,000 by paying higher premiums when involved in a car crash with a motorist who has no insurance.
Stacking within One Insurance Policy
You can stack your auto insurance limits if you have one insurance policy that covers multiple vehicles. Each motor vehicle has its own coverage limit, which is why you can benefit from the so-called "horizontal stacking" to stack limits within one policy.
Let's say that you have two vehicles, both of which are covered on one policy. The policy provides $25,000 of UM coverage for each vehicle. You can stack the UM coverage for both vehicles for a total of $50,000.
Contact our attorneys if you have been involved in a car accident. Our lawyers at Pita Weber Del Prado will help you understand your options for compensation. Call 305-670-2889 to schedule a case evaluation.
Source:
iii.org/fact-statistic/facts-statistics-uninsured-motorists