What to Do if You Got in a Car Accident with a Tourist in Florida?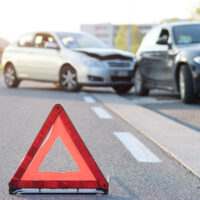 Miami is a densely populated city and a popular tourist destination. Tourists arrive in Miami from all around the world. Thanks to Florida's warm weather year-round, the state's beaches are almost always packed with residents and tourists alike.
Besides beaches, tourists also visit a plethora of other places in Miami and all across Florida. Since there is a significant number of tourists on the roads of Miami, there is a high risk of being involved in a car accident with a person from out of state or someone from another country.
But what to do if you were involved in an auto collision with a tourist in Miami or other parts of Florida?
No-Fault Auto Insurance in Florida
As any Florida resident probably knows (and any tourist probably doesn't), Florida is a no-fault auto insurance state. Thus, motorists and their passengers who were injured in a car crash must first contact their own insurer to obtain compensation for their medical expenses, lost wages, and other losses.
In order to bring a personal injury claim against another driver, the victim must prove that they suffered a serious injury, such as:
Disfigurement
Amputation
Fractured bones
Total disability for over 90 days
A significant limitation of use of a body function or system
If your injury is considered "serious," you can bring a third-party claim against the other party involved in your crash.
Reporting Car Accidents in Miami, Florida
When a Floridian has been involved in an auto accident, even with an out of state motorist or tourist, they must report the accident under the following circumstances:
The crash caused bodily injury or death; and/or
Vehicle damage or another type of damage to property amounted to $500 or more.
You must contact the local police department in the area where the collision took place. If the crash occurred outside of a municipality, you must contact the county sheriff or the Florida Highway Patrol (FHP).
Can You File a Claim Against a Tourist or Out-of-State Driver in Florida?
If you wish to file a claim against an out-of-state motorist or an international tourist, things can get more complicated. While some insurance companies provide coverage nationally and even internationally, many insurers are limited to only one state.
If you were involved in a car crash with an out-of-state driver or tourist, you must contact an experienced Miami car accident attorney immediately. Many Floridians also do not know that the state has the Long-Arm Statute, which helps drivers living in the state if they were involved in a collision with a person from another state or country.
Under the statute, the moment an out-of-state driver enters the state of Florida, they automatically give their consent to appear in local courts if they get in a car accident in the Sunshine State. While that means that you can recover damages from or sue a tourist or out-of-state driver if you were involved in an auto accident with them, it is advised to seek legal advice from a knowledgeable personal injury attorney to help you navigate the process.
Contact our Miami car accident attorneys at Pita Weber Del Prado if you were involved in a car crash with a driver from another state or country. Call at 305-670-2889 to schedule a consultation and discuss your particular case.
https://www.pwdlawfirm.com/car-accidents/its-official-miami-has-the-worst-commute-in-the-u-s-a-new-study-shows/