PWD Wins Jury Verdict Against Bike Tech for $801,000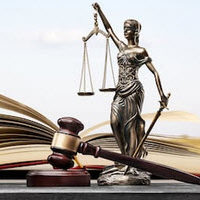 Injured Bicyclist Gets $457,000 for Store's Improper Assembly
Mr. R bought a special order, "Specialized" mountain bike from Bike Tech in 2016 for $7,500.  Bike Tech is a Specialized dealer.   When Mr. R picked up his new bicycle, Bike Tech set the suspension system for Mr. R's weight.  That means pressuring the suspension system with air.  Bike  Tech, however, ignored manufacturer specifications on this unique suspension system and instead pressurized it as it would for other more common manufacturers.  As a result, Bike Tech pressurized the system for an adult weighing 100 lbs. less than Mr. R, who is and experienced rider at 6'5", weighing 235 lbs.  Bike Tech also misrepresented to Mr. R the amount of pressure he should maintain in the bicycle's suspension system.
Six days later, Mr. R was on the bike trails at Virginia Key when he executed a 2 foot drop.  When he landed, the front suspension system collapsed and he flew over the handle bars.  One shoulder was severely fractured and the other was torn.  Two surgeries were required.   PWD retained the services of an engineer and biking expert, who had mountain bike design experience with Trek and Fuji. Bike Tech retained an expert who represented he was part of a Cannondale Team and product representative.
In a four day  trial, PWD proved that Bike Tech was negligent and caused  the need for both surgeries as well as the need for future medical procedures.  The jury awarded all past medical expenses – $226,000, future medical expenses of $175,000, and pain and suffering damages of $400,000 for a total of $801,000.  After reductions of comparative fault and other mandatory reductions, the court entered judgment against Bike Tech for $427,285.  After litigation costs were taxed against Bike Tech, the ultimate recovery was $457,285.  PWD offered to settle the case for $450,000.  Bike Tech never offered more than $200,000.   Bike Tech did not appeal or challenge any matter post-trial.
PWD never compromised on its valuation of the case, and is proud to have pursued this matter all the way through jury verdict.