Contractor and Subcontractor Liability for Construction Accidents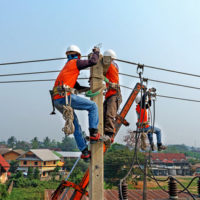 By their very nature, construction sites are fraught with peril. Whether the construction of a high-rise, or the demolition of an existing building, dangers abound, and the risk of an accident is great. When an accident occurs, sometimes, it is difficult to ascertain who or which entity is responsible, and retaining the services of a personal injury attorney experienced in construction accidents is crucial to ensure that the party responsible provides just compensation to the injured. Recently, a Collins Avenue building in the process of being prepared for demolition collapsed, injuring a project manager and shutting down the main Miami Beach thoroughfare for a period of time. Although the project had a general contractor, a demolition subcontractor was managing the demolition aspect of the project. As such, questions are being raised as to who is not only responsible for the injuries to the project manager, but who is responsible for the collapse's effect on the remainder of the project, which is now most likely delayed. A discussion of general contractor and subcontractor liability in construction accidents will follow below.
Negligence
In construction accidents, responsibility is typically determined according to the legal theory of negligence, which holds that liability rests on the person or entity who breached an owed duty and caused an injury. In construction accidents specifically, the duty, which is typically owned by a general contractor or a subcontractor, manifests as a requirement to ensure a reasonably safe working environment. Alternatively, in situations in which the work is considered abnormally dangerous, strict liability legal theory may be applied. An experienced construction accident attorney can help develop an optimum strategy regarding using one or both of these legal theories.
General Contractor Negligence
With regard to construction accidents, the general rule is that general contractors are typically not liable for the negligence of independent contractors, such as subcontractors. However, the following are exceptions to this general rule:
Negligent selection, supervision, or instruction of the subcontractor;
The hire of a subcontractor for work that is inherently dangerous (such as a demolition expert, which means that this exception this may potentially subject the general contractor for liability in the article cited above); and
Work for which the general contractor cannot delegate to another party.
Further, a key factor in whether the general contractor will be held liable is the amount of control retained by the general contractor over the subcontractor. That is, courts will determine whether the general contractor was in the best position to identify and minimize the risk of that which ultimately caused the accident.
Subcontractor Negligence
Generally, subcontractors can be liable for the negligence of their employees when those actions result in injury to workers of other subcontractors. An exception to this would be if the employee conducts himself/herself outside the scope of his/her employment.
Workers' Compensation
In many cases, employees who are injured on the job are entitled to workers' compensation. Further, it is typically the only remedy an employee has to collect compensation from an employer due to an injury, which may or may not cover all the expenses incurred as a result. A possible exception to this limitation is where the employer intended for the employee to get hurt, such as by engaging in conduct known to cause a great risk of serious injury or death. Again, an experienced construction accident attorney can help if this is the case.
One note to keep in mind is that general contractors are typically responsible to ensure work is done safely by trained employees of companies with adequate financial resources, such as those with workers' compensation insurance. If it can be proven that a general contractor failed in this duty, injured employees may want to look into the possibility of pursuing litigation against the general contractor beyond any workers' compensation immunity.
Seek Legal Advice
If you or a loved one suffered an injury while working at a construction site, contact the Miami law firm of Pita Weber Del Prado as soon as possible to determine the your legal options. We have the experience necessary to analyze your situation, and determine the proper course of action to get you the compensation you deserve. Contact our Miami office today for an initial consultation.
Resource:
therealdeal.com/miami/2018/07/23/heres-what-we-know-about-the-miami-beach-building-collapse-and-the-firms-involved/