Liability at Construction Sites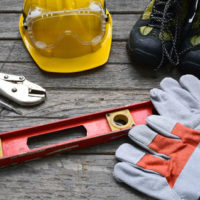 Construction sites are extremely dangerous locations. Consequently, safety preparations are one of the highest priorities for all people involved. Harnesses, hard hats, bright colored clothing, and the like just a few measures construction workers use to try to ensure safety. However, even with all the safety procedures, accidents do happen. In some cases, these accidents are preventable, and when these preventable accidents lead to injury, retaining the services of a personal injury attorney experienced in construction accidents can help an accident victim obtain just compensation. Recently, a man was killed at a construction site in southern Lee County, suffering severe injuries from being pinned between a boom lift and an overhead railing. A discussion of some of the more common construction site accidents, and who can be held liable for these accidents will follow below.
Unique Issues at Construction Sites
Like any workplace, construction sites must be kept safe for the employees who work there, and any visitors that may happen on the site. In fact, construction sites are considered to be so potentially dangerous that there are specific regulations pertaining to them. For example, the Occupational Safety and Health Administration (OSHA) is a federal agency that provides various safety regulations specifically for construction sites. Additionally, Florida Law also imposes specific safety obligations on construction companies.
As a result of this high-risk work environment, as mentioned above, accidents do happen. The following is a list of some of the more common construction site accidents:
Workers can sometimes be required to work from heights, such as when constructing skyscrapers. Although they wear harnesses, the potential for a fall does exist.
Falling objects. Tools, materials, and the like, when on a higher level, can fall to levels below.
Exposed wiring and unfinished electrical systems are everywhere, and contact can lead to electrocution.
Similarly, unfinished electrical and gas-related systems can cause a fire and/or an explosion.
Machinery failures. Mechanical machinery can fail from time to time, causing injuries.
Getting pinned. The situation in the article cited above, in certain instances, workers can find themselves stuck between machinery and tools.
Slip-and-falls. The nature of a construction site is hazardous and numerous aspects could lead to an injury-causing slip and fall.
Determining Liability for Construction Site Injuries
Since construction sites usually involve multiple parties, determining liability can be complicated. However, the following parties are typically those who will most likely be held liable for construction site accidents:
General contractors and subcontractors. These companies or individuals are most often held liable, as a result of them having control over much of the construction site. In fact, in many cases, contractors and subcontractors are legally obligated to ensure the safety of any worker on the construction site.
Construction site owner. The owner's liability is very dependent on the amount of control he/she has over the site. In many cases, this control is given to the general contractor, typically absolving the owner of liability. However, if not the case, liability may apply.
Architects and engineers. These professionals are responsible for ensuring that the design is safe and practical. Errors in design may subject them to liability.
Machinery manufacturers. Liability in this case typically manifests when the machinery fails due to a manufacturing defect.
Seek Legal Advice
If you, or a loved one, sustained an injury while working at a construction site, contact the attorneys at Pita Weber Del Prado as soon as possible. We have experience in dealing with these types of personal injury issues, including dealing with OSHA issues, and will work with you to get you the compensation you deserve. Contact our Miami office today for an initial consultation.
Resource:
winknews.com/2018/06/21/man-killed-in-construction-accident-at-lakes-regional-park/