Who Is Responsible When a Construction Worker Is Injured?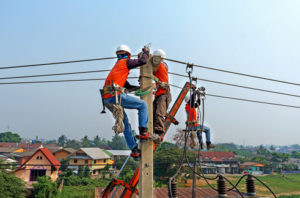 Few would say that construction is a glamorous industry, or that construction workers have exciting jobs, but this field is one of the most important to the functioning of an economy and society. Construction is needed to both build new infrastructure and maintain existing fixtures. However, this industry brings unavoidable risk for the workers who perform the necessary manual labor, and when an injury occurs due to a construction accident, the natural follow up question seeks to find who is responsible. Unfortunately, the hazards present at construction sites mean many of these accidents are serious or deadly, and often leave the victim and family members with large medical bills and months or years of lost wages.
A construction worker died after falling from the 15th floor of a new apartment building in West Palm Beach earlier this fall, and while investigators were unable to find evidence of foul play, this finding does not exclude the possibility that negligent acts caused this tragedy. Normally, on-the-job accidents are exclusively covered by workers' compensation, but the law allows important exceptions to this rule that are crucial when injuries are egregious or permanent.
Limitations of Workers' Compensation
When any worker is injured on the job, he/she commonly turns first to workers' compensation to cover medical expenses and to pay a portion of lost wages that accrue during the period the person is unable to work. Workers' compensation is insurance coverage employers purchase to provide benefits to their employees in the event of an injury. The trade-off for offering this benefit is that the law prohibits injured employees from suing employers for negligence and states that workers' compensation is the only available method an employee can use to recover any compensation for the harm suffered. Not only does this law take away an important legal right, but more importantly, workers' compensation has limits on how much will be paid the employee, which can be wholly inadequate if an injury is severe and requires a long recovery time. Further, injured employees must use physicians approved by insurance company, and thus, have little control over the quality of care. These restrictions can be devastating to a family recovering from this kind of event, and exceptions to this limitation on employer liability should always be explored with a personal injury lawyer.
Exceptions
Understanding that employers should not be able to escape liability for injuries in all situations, the law does give a few exceptions to this rule that, if applicable, allows injured parties to sue employers. These exceptions include:
the employer fails to obtain workers' compensation coverage;
the employer purposely planned to injure the employee; or
the employer participated in actions that were virtually guaranteed to cause injury to or death of the employee, and the employee was unaware of the danger because the employer misrepresented or concealed the risk so the employee could not make an informed decision on whether or not to do the work.
Get Legal Advice
If you were injured in a construction accident, do not assume you must take workers' compensation as the only source of recovery for your injuries. Instead, talk to a personal injury lawyer about suing your employer for negligence. The lawyers at the Miami law firm of Pita Weber Del Prado will pursue all possible avenues for compensation. Contact us to schedule a free consultation.
Resource:
palmbeachpost.com/news/local/company-releases-statement-worker-who-fell-death-west-palm/XkKvnuJozKxQx2hHqVvidO/