The Responsibility of Manufacturers for Defective Products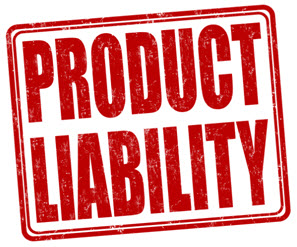 The world is a much smaller place now that technology allows us to communicate anywhere with the touch of button, and even the remotest locations can be reached within days. Technology also brings new products into homes and onto shelves at a rapid pace. Multiple products are put on the consumer market daily, and figuring out which product offers the best quality, safety, and price is often daunting. In America, products must meet safety standards in order to be sold to the public. If a product causes a person to sustain an injury due to a defect or malfunction, the manufacturer faces a potential product liability lawsuit. Typically, if a product does present serious safety concerns, a voluntary recall will be issued by the company, or the government may force a recall if the manufacturer does not act quickly enough. One recent recall that made international news involves the Samsung Note 7 smartphone. This product is prone to spontaneously exploding, which has resulted in injuries to some users. Further, airlines in America actually banned this phone from flights due to one exploding on a plane. Even a product replacement did not fix the issue, and the phone is no longer on the market. While these phones represent an extreme case of a defective product, they do serve to illustrate how important proper design and assembly is for a user's safety.
Design and Manufacturing Defects
If an injury occurs due to a defective product, the injured party may be able to sue the manufacturer, wholesaler, or distributor for compensation. Defective products typically stem from two main issues: design defects or manufacturing defects. Design defects stem from inherent flaws in a product's design that render it unreasonably dangerous. This type of defect will appear in every manufactured device. The big issue these cases often center around is whether the manufacturer could have reasonably foreseen the risk during product development, and if there was an economically feasible alternative the company could use that would reduce or avoid the risk of injury.
Manufacturing defects, on the other hand, happen during assembly and cause the product to deviate from the intended design and function. These defects usually involve a small percentage of the products produced and are handled as cases of strict liability. This means the manufacturer is liable for the defect regardless of how careful the manufacturer was during design and assembly. The plaintiff must prove the defect was the source of the injury, and that the defect existed at the time the product left the factory.
Failure to Warn/Warning Labels
Some products, by their very nature, present unavoidable risk to a user, but have a purpose that outweighs the potential for injuries. In these situations, manufacturers are required to include warnings about the potential danger and instructions on proper use to reduce the likelihood of injury. Examples of products that fall within this category include: kitchen knives, lawn mowers, and electric drills. Manufacturers must also warn of hidden dangers. If a manufacturer fails to include a warning, or provides an inadequate warning, the manufacturer could be liable for an injury. The warning itself must be plain and specific and placed in a conspicuous location so the user is less likely to miss it. One common defense asserted by manufacturers in these cases is that the consumer was not using the product as intended and created additional risks as a result.
Consult a Florida Product Liability Lawyer
Consumers must be able to trust the products they buy will work as intended and not expose them to unnecessary risk. If you were injured by a defective product, a product liability lawyer can evaluate the merits of your case, and offer legal options. These cases are complex, and should only be handled by lawyers experienced in product liability claims. The Miami law firm of Pita Weber Del Prado knows how to build a strong case, and can help you receive compensation for your injuries. Contact us for a free consultation.
Resources:
cpsc.gov/Business–Manufacturing/Recall-Guidance
pulseheadlines.com/samsungs-note-7-recall-fails-replacement-device-blows/51839/