Who Is Responsible When a Child Is Injured by a Toy?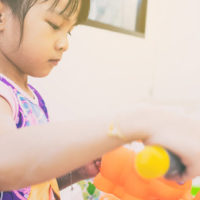 Playing with toys is an integral part of every person's childhood. Toys can teach lessons, provide entertainment, and develop physical and mental skills. But, what happens when these toys injure a child? Does the parent have any rights against the manufacturer? When someone is injured by a dangerous or defective consumer product, the law says the manufacturer may be liable for the harm under the legal theory of product liability. Parents need to be able to trust that the products marketed for use by children are safe and unlikely to cause injury if used as intended. In fact, children's products have their own set of safety regulations, reflecting the importance of protecting this vulnerable group from harm. When manufacturers fail to adequately design or assemble products, and someone is injured, they may have to pay the injured party compensation. The parents of a boy injured by a samurai sword that left him with permanent brain damage recently filed a lawsuit against the manufacturer, claiming the sword was defective and lacked proper warnings. While this product is not technically a toy, swords are most commonly used in a physical manner that could produce an injury if not properly built. Seeing a child injured is a parent's worst nightmare, so it is important to understand what the legal options are if the injury occurred because of an unsafe product.
Product Liability Claims Generally
Product liability law holds manufacturers liable for placing dangerous products into the marketplace that cause injuries. Products sold to the public must operate in line with ordinary consumer expectations, but this in turn requires that the consumer used the product as intended if he/she sues for compensation related to an injury. Liability for an injury is not limited to the manufacturer in product liability lawsuits, and can rest with any party in the supply chain: a maker of components, the assembly factory, the wholesaler or the retailer. Many product liability suits are treated as strict liability matters, which means it is not necessary to find the manufacturer intended the injury or was negligent, just that the product sold was defective and caused the injury. Being strict liability cases, the seller must be someone who normally deals with the product in question. Thus, buying a lawnmower at a garage sale or from a neighbor would release the manufacturer from a potential product liability suit.
Types of Product Liability Claims
Three types of claims are available under product liability law: design defects, manufacturing defects and marketing defects. Design defects are inherent flaws in the product that were present from its inception, and appear in every unit. Manufacturing defects, by contrast, are problems with the way a product was put together, and occur during manufacture or assembly. These defects only occur in a small number of product units. Finally, marketing defects arise from the absence of adequate safety warnings or appropriate operational instructions.
Returning to the news story above, the parents have two potential claims for product liability: defective design and defective marketing. The blade of the sword allegedly flew out of the handle before becoming imbedded in the boy's forehead. The blade was secured to the handle with glue and not physically attached with bolts or screws. An argument can be made that this less secure method of attaching the blade to the handle made the sword unreasonably dangerous and consequently defective if this glue attachment method was part of the original design. In addition, the parents may claim the sword did not come with instructions that indicated whether it was merely decorative or could be used as a sword. A lack of proper instructions meant the family did not have the necessary information to know the manufacturer's intended use or about the presence of any unexpected risks. Including adequate warnings is easy and reasonably expected with an product posing as much potential danger as a sword. The absence of any instructions from the manufacturer helps build a stronger case in favor of the injured boy.
Contact a Personal Injury Attorney
Manufacturers need to be held accountable for making and selling products that harm consumers. If you were injured by a defective product, call a personal injury attorney today to discuss your claim. The Miami law firm of Pita Weber Del Prado knows how to use outside experts to build a winning case for a product liability claim. Contact us for a free consultation.
Resource:
kentucky.com/news/state/article141691329.html