Florida Supreme Court Changes the Rules for Medical Malpractice Procedure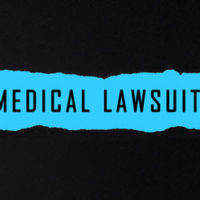 Suing a health care provider for medical malpractice is a big commitment due to the time and complexity these cases require. One of the biggest hurdles, unfortunately designed in favor of doctors and other providers, is the presuit notice and investigation process. The presuit process is represented as encouraging injured patients and healthcare providers to settle claims and avoid protracted litigation for a faster resolution. However, in practice, this procedure produces unproductive delays and allows doctors accused of malpractice access to private information they can mine for damaging evidence and to escape responsibility. Specifically, until recently, this presuit process allowed accused doctors to hold meetings with the victim's other healthcare providers without notice or an opportunity to attend in hopes of discovering information that could be used to eliminate the doctor's liability for an injury, or to settle for much smaller amount than a jury would award. The Florida Supreme Court decided several cases this year related to medical malpractice, and its most recent decision focuses on these secret interviews, with a majority of the justices holding the provision to be unconstitutional. A discussion of the court's decision and how it could impact malpractice cases in the future, as well as other key components of the presuit procedure, will follow below.
Court's Decision
Because of the sensitive nature of healthcare information, individuals tend to err on the side of keeping this data as private and confidential as possible. This generally held attitude is supported by the law that says health information generated between a patient and doctor cannot be released or discussed with another person or entity without the patient's consent. When an injured party wants to sue for medical malpractice, however, they must include with the notice of an intent to litigate a claim a release form authorizing the defendants to contact and discuss the victim's case with other healthcare providers that may have relevant information. Importantly, the statute specifically states interviews with providers can be conducted outside the presence of the plaintiff and/or his/her attorney. Refusal to consent to this condition means the claim cannot move forward, so the injured victim has no practical choice but to agree. A majority of Florida Supreme Court justices said this provision violated a plaintiff's constitutional right to privacy and access to the courts because pursuing a claim was conditioned on the release of otherwise protected health information, as well as going against the goal of facilitating settlement.
Investigation and Discovery during Presuit Period
Before notice of intent to file a lawsuit may be given to the defendants, the plaintiff's attorney is required by Florida law to certify a reasonable claim for malpractice exists, and typically obtains an opinion from a medical expert stating there is evidence of medical negligence. While this report is not available to the other side, it is another example of the additional time and procedural barriers that slow down the progression of a malpractice case. Another source of delay during the presuit period comes from the informal discovery (when each side requests evidence from the other) each side may utilize to gather information, which is less burdensome than regular discovery, but any information learned at this stage cannot be used at trial. Further, injured plaintiffs are required to participate in physical or mental examinations at the defendant's request, and depending on the circumstances, this could mean more than one exam, making this provision another type of delay that is likely to upset a plaintiff. However, these delays should not deter an injured party from taking action. Negligent doctors need to be held accountable, and injured victims rightfully compensated.
Contact a Florida Medical Malpractice Attorney
Suffering an injury due to a doctor's negligence is a horrible situation that is hard to ever fully get over. If you were harmed under a doctor's care, contact the Miami law firm of Pita Weber Del Prado to learn about the possibility of filing a legal claim. Having the right attorney to handle your medical malpractice case makes the process less daunting, and much more likely to lead to a successful outcome. Contact the office today for a free consultation.
Resource:
finance.yahoo.com/news/florida-supreme-court-kills-secret-090341570.html