Florida Supreme Court to Consider a Medical Malpractice Case Involving Anesthesiology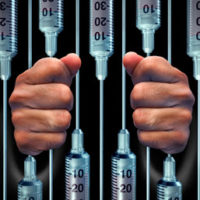 Surgical procedures come with inherent risks that cannot be completely eradicated, but one of the more dangerous aspects of any operation is anesthesia. If anesthesia is administered or monitored improperly, the doctor or other responsible health care provider could be liable for medical malpractice if an injury occurs. When people think about receiving anesthesia, most think of general anesthesia, which puts a person into a temporary state of controlled unconsciousness. General anesthesia is central to performing surgeries without causing the patient pain, as well as restricting movement by the patient during the procedure, which can lead to injury, but it is not the only type of anesthesia a patient may receive. However, this form of anesthesia is more commonly linked to serious complications such as brain damage or death. Mistakes related to anesthesia are rarely reported, and when they do, tragic consequences often follow. The estate of a woman who died during surgery to remove a tumor in her skull is appealing a decision in favor of an anesthesiologist to the Florida Supreme Court. The medical malpractice claim focused on the anesthesiologist's review of an abnormal electro-cardiogram before surgery. The woman later died from blood loss on the operating table. A discussion of the types of anesthesia errors and their common effects that frequently appear in medical malpractice cases, as well as circumstances that could compel a jury to hold the doctor or other staff member legally responsible for an injury, will follow below.
Types and Consequences of Anesthesia Errors
Unlike surgeons, patients undergoing medical procedures requiring anesthesia rarely know who the anesthesiologist will be until the day of surgery. Consequently, it is important to know as much as possible about the risks anesthesia presents to better understand when problems may arise due to negligence. In addition to general anesthesia, there are several other types of anesthesia that can lead to injury if not properly dispensed, including:
spinal and epidural anesthesia delivered into or near the spinal cord;
local anesthesia to numb a specific body part; and
regional anesthesia to numb larger parts of the body, such as an arm or leg.
The source of anesthesia error can come from several sources, but if an injury was caused by the negligence of a doctor or other staff member, the injured party may have grounds to sue for compensation. Examples of common types of anesthesia errors are:
giving too much anesthesia;
giving the wrong anesthesia drug;
dispensing the anesthesia too late;
failing to account for possible reactions the anesthesia could have with a patient's prescriptions;
failing to properly monitor a patient or administer oxygen while under anesthesia; and
using defective medical devices to administer the anesthesia.
If one of these errors occurs, some of the possible consequences are:
abnormal pulse;
brain or organ failure;
heart problems;
seizure and stroke;
spinal cord injury;
cardiovascular collapse; and
coma and death.
Circumstances that Make Liability More Likely
In a likely effort to reduce costs and perform procedures on more patients, a significant number of hospitals are using nurse anesthetists to take over the traditional role of administering the anesthesia. Sometimes, there will be one anesthesiologist to oversee a number of nurse anesthetists, but in other cases, no anesthesiologist is on site at all. Health care providers are required to uphold a professional standard of care when treating patients, and using personnel with less training to handle a responsibility that includes so many risks could persuade a jury that medical malpractice occurred. Every medical malpractice case is unique, and should be evaluated by an experienced medical malpractice attorney to determine if a claim has merit.
Consult a Florida Medical Malpractice Attorney
Suffering an injury due to a doctor's negligence is a devastating experience, and these individuals need to be held accountable. Medical malpractice cases are complex matters with strict deadlines that must be met in order to file a claim. The Miami law firm of Weber Pita Del Prado can answer all your questions about medical malpractice cases, and are available today to review your claim. Contact us for a free consultation.
Resources:
news.harvard.edu/gazette/story/2015/10/medication-errors-found-in-1-out-of-2-surgeries/
wlrn.org/post/medical-malpractice-dispute-heads-supreme-court