Will Florida Repeal No-Fault Car Insurance?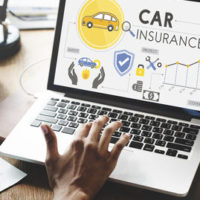 Few unfortunate events inspire disputes the way car accidents do, and dealing with insurance claims and limitations only complicate these matters. Car accidents, while relatively common with most people experiencing three to four over their lifetimes, are usually viewed as one of the more preventable events that exist, but they can lead to significant injuries for some victims. Most car accident claims are processed through auto insurance policies, and Florida's current system for car accident liability leaves drivers with some of the highest premiums in the country. The no-fault auto insurance law in place, commonly referred to as Personal Injury Protection or PIP, makes it more difficult to recover for injuries because everyone is expected to look to their own insurance policy, which has relatively low limits, for financial recovery, and limits when a person can sue another party for compensation. The original purpose of this model was to reduce the rate of litigation and the cost of insurance premiums, but recent statistics from 2017 show that car accident lawsuits have risen sharply over the past year. Both chambers of the Florida Legislature are currently considering eliminating the no-fault insurance law in recognition that the intended goals are not manifesting. A discussion of the proposed changes, and when Florida permits an injured party to recover for damages above his/her PIP limits, will follow below.
Proposed Revisions to Auto Insurance
As stated above, both bills will repeal mandatory PIP coverage, and instead, similar to most States, require drivers to purchase liability coverage to show financial responsibility that would protect against losses up to the policy limits. The minimum bodily injury coverage the House bill requires is $25,000 for death or injury to one person in an accident, or $50,000 of two more persons in an accident. This law would go into effect January 1, 2019, but for policies with PIP protection issued before this date, they would remain in force until the policy is renewed, not renewed, or canceled. By contrast, the Senate bill would require bodily injury limits of $20,000 per person or $40,000 per accident, with mandatory medical payments coverage of $5,000. These minimum coverage levels would also rise to $30,000 and $60,000, respectively, after three years.
How One Can Recover under the Current Law
PIP coverage requires parties to look to their own insurance for recovery first, and will pay up to $10,000 in medical and disability benefits for any injury suffered in a car accident, and up to $5,000 in death benefits. Obviously, these numbers are quite low, and don't come close to covering all the expenses and losses associated with car accident injuries. Further, the regulations on the type of covered medical care are quite stringent, and difficult to collect, even in this insufficient amount. If an injured party wants to sue the other driver and recover under his/her insurance policy for damages, they must be able to show one of the following resulted from the accident:
significant and permanent loss of an important bodily function;
permanent injury, other than scarring and disfigurement;
significant and permanent scarring and disfigurement; or
death.
Outside of these circumstances, drivers are generally exempt from liability for injuries caused to the other driver or passengers in an accident. However, a personal injury attorney should always be consulted to review one's legal options.
Get Help
Injuries from a car accident can be significant or deadly, and could justify an award of compensation from the other driver. The attorneys at the Miami law firm of Pita Weber Del Prado understand how devastating car accident injuries can be, and are available to review the facts of your case. Contact us for a free consultation.
Resources:
flhouse.gov/Sections/Documents/loaddoc.aspx?FileName=_h0019e1.docx&DocumentType=Bill&BillNumber=0019&Session=2018
flhouse.gov/Sections/Documents/loaddoc.aspx?FileName=_s0150c1.DOCX&DocumentType=Bill&BillNumber=0150&Session=2018