PWD Recovers $1 Million in Semi-Truck Crash in Pensacola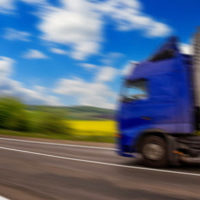 On the morning of September 28, 2017, a semi truck driver created mayhem in Pensacola.  The driver lost control while driving at an excessive speed and attempting to burn through a yellow light. He veered into oncoming traffic, striking the side of one pick-up truck, then veered further crushing another pick-up truck head on.
PWD represented three injured victims in the crash.  The semi-truck driver denied running a red light.  He told witnesses that a vehicle turned in front of him, causing him to steer away, and he also told witnesses that his tire blew out.
PWD undertook an investigation to uncover the truth.  This included interviewing 8 eyewitnesses, securing the services of an expert trucking reconstructionist, and securing a video from a nearby convenience store.  The video that Pita secured proved critical because the truck's "black box," which would provide speed information, was destroyed in the crash.  The video provided three different angles of the truck as it approached the intersection.  The video clearly demonstrated that the truck was travelling at excessive speed.  And with that video, the expert was able to determine approximate speed as well – which was excessive.
Together with the video, the eyewitness accounts, and expert reconstruction – including drone photograph of the scene, PWD established that the semi-truck was at fault.  PWD then recovered the $1 Million Dollar liability policy on the truck on behalf of their clients.