Common Types Of Insurance Coverage And How To Prevent Claim Disputes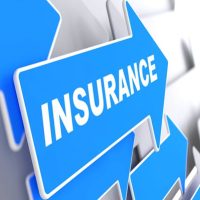 Insurance protects you against the unexpected. It helps to ensure you and your loved ones are provided for while preventing out-of-pocket costs. Unfortunately, dealing with insurance companies is notoriously difficult and it is not uncommon for claims to be denied or disputed. Our Miami insurance dispute lawyer explains more about common types of coverage and how reviewing policies in advance helps prevent problems.
How Much Insurance Do You Need?
People balk at paying the high cost of insurance premiums. However, having coverage in place can make a major difference in terms of recovering from unexpected events and helps protect your current and future financial security. How much insurance do you need? Forbes advises that exact policy amounts will vary depending on your situation, but there are generally four types of coverage you should have in place:
Automobile insurance: The state of Florida requires that all drivers maintain a mandatory minimum amount of coverage. This includes personal injury protection (PIP) and property damage liability insurance.
Health insurance: Available through employers or privately purchased policies, health insurance protects you against unexpected health emergencies.
Property insurance: Whether you own a home or rent, property insurance protects your valuables and prevents you from being held personally liable for injuries suffered by guests.
Life insurance: This helps to ensure that loved ones are provided for in the event something happens to you.
In addition to these policies, you may also want to consider investing in coverage to protect you against disabilities, long-term care costs, and business liability. However, prior to investing in a policy or filing a claim, review the terms carefully.
Reviewing Your Insurance Coverage
After faithfully paying the high costs of insurance premiums, it can come as a shock to file a claim only to have it denied or disputed. Reviewing the terms of your policies in advance and prior to filing a claim can prevent this from happening. Important items to look for include:
Summary of benefits: This should be included in the first pages of your policy and provides a brief outline of payout amounts and your rights regarding benefits.
Policy effective dates: Breaks in coverage and lapsed policies are among the most common reasons for denied claims.
Exclusions: Many policies have a long list of exclusions, which are situations in which coverage does not apply. The Insurance Information Institute advises that when buying life insurance or other types of coverage, be aware of any riders you may need to add to be fully protected.
Claims requirements: Procedures for filing claims can be complex. Failing to adhere to all insurance company requirements can result in denial of benefits.
Contact Our Miami Insurance Dispute Lawyers For Help In Filing A Claim
Insurance company disputes are unfortunately common. For professional help in filing a claim and dealing with insurance adjusters, reach out to Pita Weber & Del Prado. Our experienced Miami insurance dispute lawyer helps you get the maximum amount you are entitled to. Call 305-670-2889 or contact our office online and request a consultation today.
Sources:
forbes.com/advisor/insurance/types-of-insurance-policies/
iii.org/article/8-smart-steps-for-buying-life-insurance