Insurance Fraud Rampant: What You Need To Know To Protect Yourself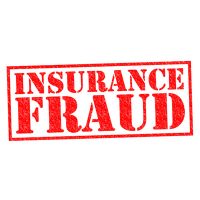 Insurance is designed to protect individuals and businesses against financial losses when the unexpected happens. However, anyone who has ever purchased a policy or filed a claim knows how complex, confusing, and contrary the system can be. With large amounts of money at stake, insurance fraud is rampant, both among insurance companies and consumers. Our Miami insurance dispute lawyer explains more about the problem and how to protect yourself when filing a claim.
Insurance Company Fraud
Insurance fraud occurs when an insurance company, claims representatives and other employees, or consumers engage in deceptive practices in order to profit. According to the National Association of Insurance Commissioners (NAIC), insurance fraud results in losses of more than $300 billion each year.
It is important to be alert for signs of fraud when dealing with insurance companies in the aftermath of a motor vehicle crash, slip or fall accident, or when personal injuries occur due to other causes. Actions that could be considered fraudulent on the part of these companies or their representatives include:
Selling fake or bogus insurance policies;
Collecting and diverting insurance premiums for personal gain, a common problem among brokers;
Misrepresenting policies and the amount of coverage available;
Failing to follow state rules and regulations for administering coverage and paying out on claims.
Five People Accused of Consumer Insurance Fraud In Miami
It is not only insurance companies who are guilty of committing insurance fraud. Insurance regulators and other authorities are always on the alert for consumers who engage in fraudulent claims practices as well. A recent example is a group of people who are accused of committing insurance fraud related to a recent car accident in Miami.
According to a January 2023 Local 10 News report, five people are accused of staging a crash for the purpose of obtaining more than $60,000 from the insurance companies involved. The accident occurred at the intersection of Southwest Fourth Street and 14 Avenue in Little Havana, but was flagged by police in their report as the severity of the damage was not consistent with surveillance tapes of the crash.
While staging an accident is obviously against the law, there are other ways in which consumers may unwittingly be committing insurance fraud:
Exaggerating personal injuries;
Overstating the amount of property damage;
Overinflating the costs they incur in the aftermath of an accident;
Otherwise making false statements when filing claims.
Reach Out To Our Miami Insurance Dispute Lawyer For Trusted Legal Guidance In Filing A Claim
Insurance company fraud is something everyone needs to be aware of. Accusations made against consumers can ultimately result in financial losses and potential criminal charges. To prevent these types of issues from arising in your claim, get Pita Weber Del Prado on your side.
We provide the trusted legal guidance you need to deal with insurance companies, protecting your rights and helping you get the maximum amount you are entitled to. Before making any statements or accepting any settlements, reach out and call 305-670-2889 or contact our Miami insurance dispute lawyer online first.
Sources:
content.naic.org/cipr-topics/insurance-fraud
local10.com/news/local/2023/01/12/5-accused-of-staging-car-crash-to-defraud-insurance-police-say/