4 Things to Watch Out for When Talking to the Insurance Claims Adjuster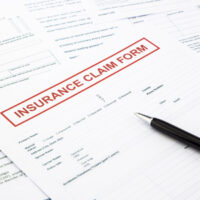 Shortly after reporting your accident to the insurance company, you will hear from the claims adjuster. Insurance claims adjusters are trained to be nice and friendly when communicating with claimants, but make no mistake: claims adjusters are not your friends.
Insurance companies teach their claims adjusters "cost reduction" techniques. Insurers encourage adjusters to pay as little as possible and deny claims whenever possible. This is the insurance company's way of earning profits.
Now that we have established that claims adjusters are not on your side, let's discuss the things you should watch out for when talking to the adjuster following an accident.
If you have been injured in Miami, contact our personal injury attorneys at Pita Weber Del Prado to help you navigate the legal process and secure fair compensation on your behalf.
Things to watch out for when speaking with the claims adjuster
Insurance claims adjusters often employ the following tactics in an effort to minimize or deny valid claims:
Asking you to give a recorded statement
If the claims adjuster asks you to provide a recorded statement immediately after the accident, you have a right to refuse to give the recorded statement until you consult with your lawyer. Insurance companies often take advantage of the victim's stress and vulnerable state to get them to say the things they need to undervalue or deny the claim.
The insurer will be able to use your recorded statement against you, which is why you need to consult with a Miami personal injury attorney before giving any recorded statements or comments about your accident.
Advising you against hiring a lawyer
Since the claims adjuster is pretending to be your friend, they may suggest that you refrain from hiring a lawyer because "any compensation you receive will go to the law firm." That's false.
For any insurance company, dealing with a personal injury attorney who stands up for their client's rights and interests is a nightmare because they cannot use all of their tricks and tactics to devalue and deny claims.
Note: According to a study, people who suffer personal injuries in a car accident caused by an at-fault motorist obtain 3.5 times more in compensation when represented by a lawyer than those who choose to represent themselves.
Asking you to sign a medical authorization
The insurance company will need you to sign the medical authorization in order to get access to your medical records. However, it is not advised to sign anything before you had a chance to consult with your personal injury attorney. The insurer may use your medical records, including pre-existing injuries and conditions, to pay you less than you are entitled to.
Arguing that you were partially at fault
Since Florida follows the doctrine of pure comparative negligence (Fla. Stat. § 768.81), a claims adjuster may argue that the claimant was partially at fault for their injury in order to reduce their damages award. Under the doctrine, your compensation is reduced in proportion to your degree of fault.
However, it is vital to consult with a knowledgeable personal injury lawyer in Miami to investigate your particular case and determine liability. Insurance companies often use the comparative negligence law as an excuse to minimize compensation for the victim.
Schedule a free initial consultation with our Miami personal injury attorneys at Pita Weber Del Prado to talk about your case and ensure that you are not manipulated or tricked into getting less than you are entitled to. Call 305-670-2889 to examine your case.
Resource:
leg.state.fl.us/statutes/index.cfm?App_mode=Display_Statute&URL=0700-0799/0768/Sections/0768.81.html
worldcat.org/title/paying-for-auto-injuries-a-consumer-panel-survey-of-auto-accident-victims/oclc/61296093?referer=di&ht=edition
https://www.pwdlawfirm.com/auto-accidents/when-can-drivers-use-a-sudden-emergency-defense-to-avoid-liability/