5 Things an Insurance Claims Adjuster Will Never Tell You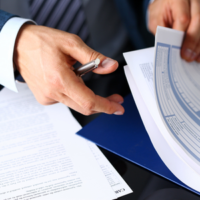 When you get injured in a motor vehicle crash or any other accident, you will most likely have to deal with an insurance claims adjuster in order to receive compensation for your injuries and losses.
Many people mistakenly believe that insurance claims adjusters are on their side. However, the opposite is true. Claims adjusters care about their employer's bottom line and may do whatever it takes to undervalue or deny your claim.
For this reason, you should seek the legal counsel of a Miami personal injury lawyer to help you deal with the claims adjuster to maximize your compensation.
Who Are Insurance Claims Adjusters?
It is important to understand who claims adjusters are and what they do. Many people think that "insurance agents" and "insurance claims adjusters" are the same thing. However, that's not true.
While insurance agents sell and maintain policies, they do not handle insurance claims. An insurance claims adjuster, meanwhile, is someone who processes claims filed with insurance companies.
Broadly speaking, there are two types of claims adjusters:
Staff adjusters, or adjusters who work for the insurance company. The vast majority of claims adjusters work for an insurance company. Prior to handling claims, they receive the company's training on its policies and procedures.
Independent claims adjusters, also known as third-party administrator adjusters (TPAs). Most of the time, insurance companies use the services of independent adjusters when there is an influx of claims. Independent adjusters typically have limited authority and can handle smaller claims.
What Are the Claims Adjuster's Responsibilities?
The main responsibilities and duties of an insurance claims adjuster include:
Confirming a claimant's policy and coverage;
Evaluating claims filed by injured persons;
Investigating accidents and the facts of a claim;
Determining fault;
Calculating the value of a victim's personal injury claim;
Negotiating a settlement offer; and
Paying or settling claims.
Things Your Insurance Claims Adjuster Will Never Tell You
These are five things insurance claims adjusters will never tell claimants because they do not want them to know the truth.
I do what is best for my employer (insurance company), not you;
I intentionally make a low settlement offer because we are not interested in making a fair and reasonable settlement offer;
I will seem very friendly to get you to say contradictory things and use your statements against you;
I am exaggerating the urgency of your personal injury claim so that you do not have enough time to think clearly; and
The insurance company is actually capable of providing you with fair and reasonable compensation, but we will try to pay you as little as possible to make more money.
What Happens if the Claims Adjuster Refuses to Cooperate?
If you are dealing with an uncooperative claims adjuster, it is best to speak with a knowledgeable personal injury attorney as soon as possible. If your lawyer finds evidence of bad faith conduct on the part of the claims adjuster, you may have grounds to pursue a lawsuit against the insurance company.
If you win a bad faith insurance lawsuit against the insurance company, in addition to providing compensation, the insurer will be ordered to pay the penalty.
Speak with our personal injury attorneys at Pita Weber Del Prado to help you deal with the claims adjuster. We are skilled negotiators who can help you secure a fair settlement.
Our attorneys have the expertise and resources required to ensure that you are compensated fully and fairly and protect your interests. Call 305-670-2889 to receive a consultation.
https://www.pwdlawfirm.com/uncategorized/whos-at-fault-in-a-blind-spot-truck-accident/