5 Things to Do if Your Insurance Claim Was Denied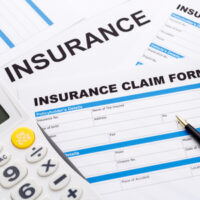 As you may know, Florida is a no-fault auto insurance state, which means drivers must file a claim with their own insurance carrier regardless of fault. If you were injured in an accident, the last thing you want is getting your claim denied by the insurer.
If you are dealing with the denial of your insurance claim, there are five steps to take to protect your legal rights and get the compensation you deserve.
Review Your Insurance Policy
The first thing you should do if your claim was denied by the insurer is to review your insurance policy. If you do not have a copy of your insurance coverage, you can request it from your insurer.
It is advised to have an experienced insurance dispute attorney review your insurance policy.  After reviewing your insurance coverage, a knowledgeable lawyer will be able to determine if your insurer has unreasonably denied your claim and therefore acted in bad faith and advise you on your best course of action.
Double-Check Your Insurance Claim
The reason for an insurance claim denial may be as simple as making a small error when submitting your claim. It is a good idea to double-check the claim you submitted to your insurer to see if there is anything wrong with it.
If you double-checked your claim and, if it looks fine, consult with a Miami insurance coverage dispute attorney and ask your insurer to provide an explanation of the basis for denying your claim. If the insurer refuses or fails to provide specific details as to why your claim has been denied, you may be dealing with an insurance company that is acting in bad faith.
Contact a Lawyer
If you haven't already, it is important to hire a skilled lawyer to help you fight back and appeal the denial of your insurance claim.
If you do not fight back, you will not be able to recover damages. For this reason, you need a knowledgeable and aggressive attorney to stand up for your rights and initiate the appeals process as soon as possible.
Appeal the Denial
Once you understand why your claim was denied and had a knowledgeable lawyer prepare a legal strategy for you to fight back, you can begin the appeals process. When filing an appeal, make sure that you provide all available evidence to support your claim.
File a Complaint
If an insurance company denies your claim again or refuses to accept your appeal, consider filing a complaint against the insurer. The complaint should be filed with the Florida Insurance Department.
If you believe that your insurance carrier is acting in bad faith, do not hesitate to contact a skilled lawyer to dispute the denial of your claim and fight for the compensation you deserve.
Speak with a Miami Insurance Coverage Disputes Attorney
After the denial of your claim, it may feel as if your hands are tied and that there is nothing you can do about it. However, that's not true. If your claim was denied, do not wait long to take action. The longer you wait to appeal the denial and file a complaint, the less likely you are to get your insurer to reverse its decision.
Speak with our Miami insurance coverage dispute attorneys at Pita Weber Del Prado to discuss the denial of your claim and determine whether your insurer was acting in bad faith. Call 305-670-2889 to receive a free consultation.
https://www.pwdlawfirm.com/auto-accidents/how-to-seek-a-property-damage-claim-when-a-car-accident-didnt-result-in-injuries/